Egyptian exhibitors return to international fairs
The organisers of the international Heimtextil trade fair report success: 2400 exhibitors from 59 countries. Egypt was represented by 18 companies.
At the last pre-Corona fair in January 2020, 23 Egyptian exhibitors came to Germany for Heimtextil. One year later, there were only nine due to Corona. That is now over. 18 exhibitors have found their way to Frankfurt for the world's most important textile fair. Nearly half of them come from Mahalla El Kobra, the center of Egyptian textile industry.
Among the developing countries Egypt ranks #4 in the number of exhibitors. From China 429 companies presented their products, followed by India (382), Pakistan (269), and Bangladesh (20). From the Arab world only Morocco (9) and Tunesia (2) attended.
Egyptian cotton enjoys an excellent reputation worldwide. To make this visible to customers, the Cotton Egypt Association has initiated a seal of quality that guarantees the quality of certified products.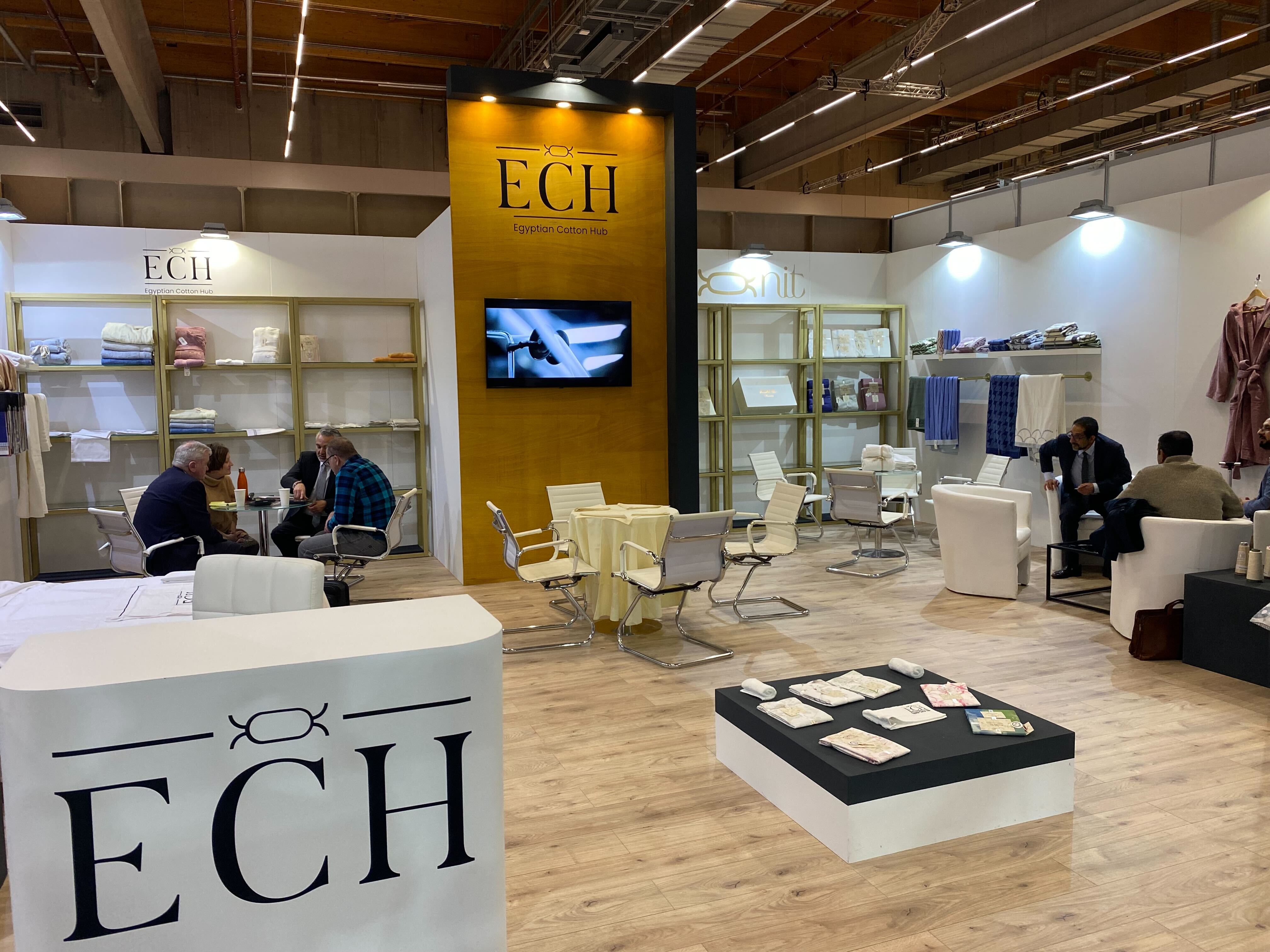 Egyptian Cotton Hub (ECH), Cairo
Nile Linen Group, Alexandria
MAC Carpet, 10th of Ramadan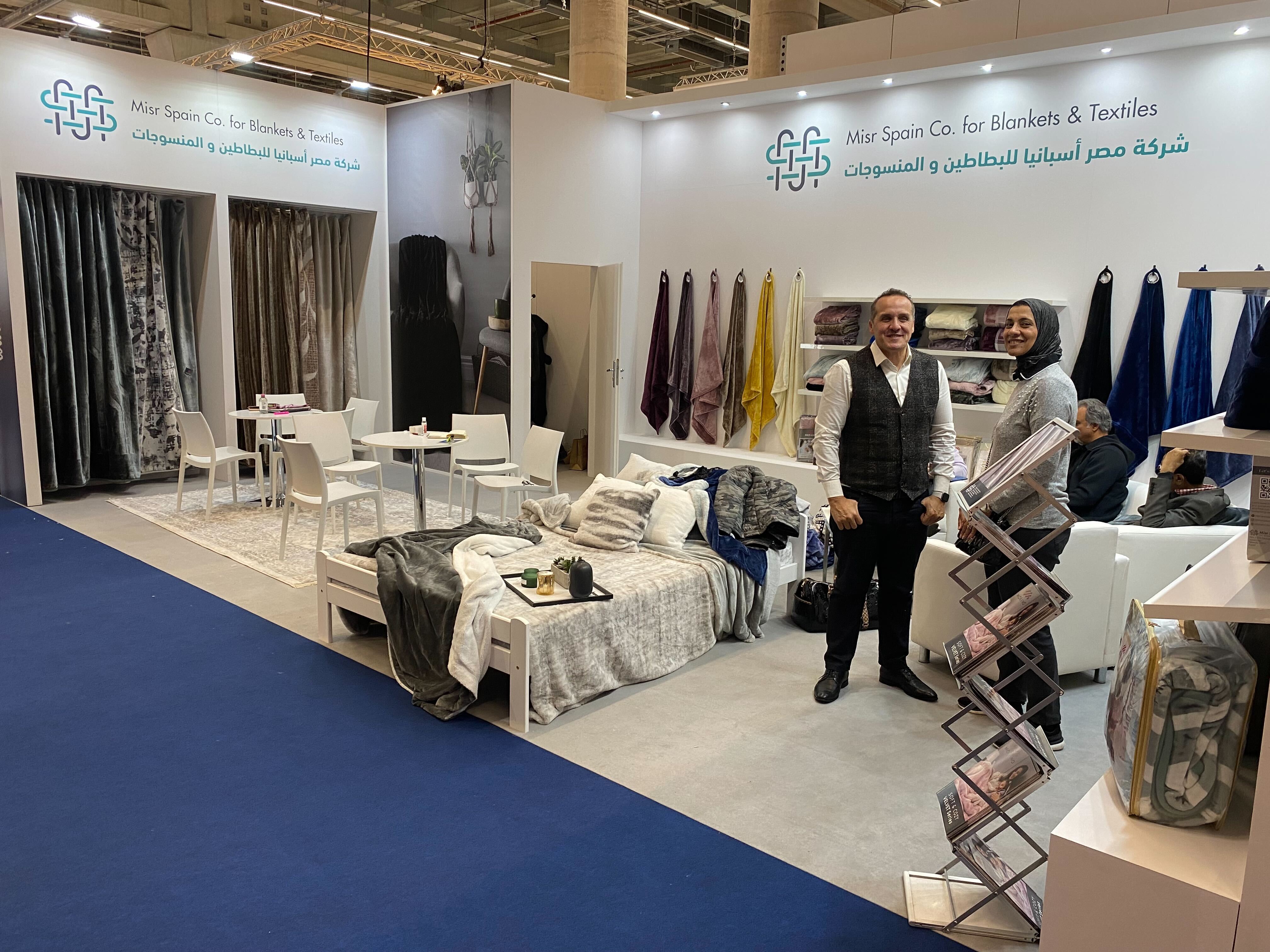 Misr Spain for Blankets Co., Cairo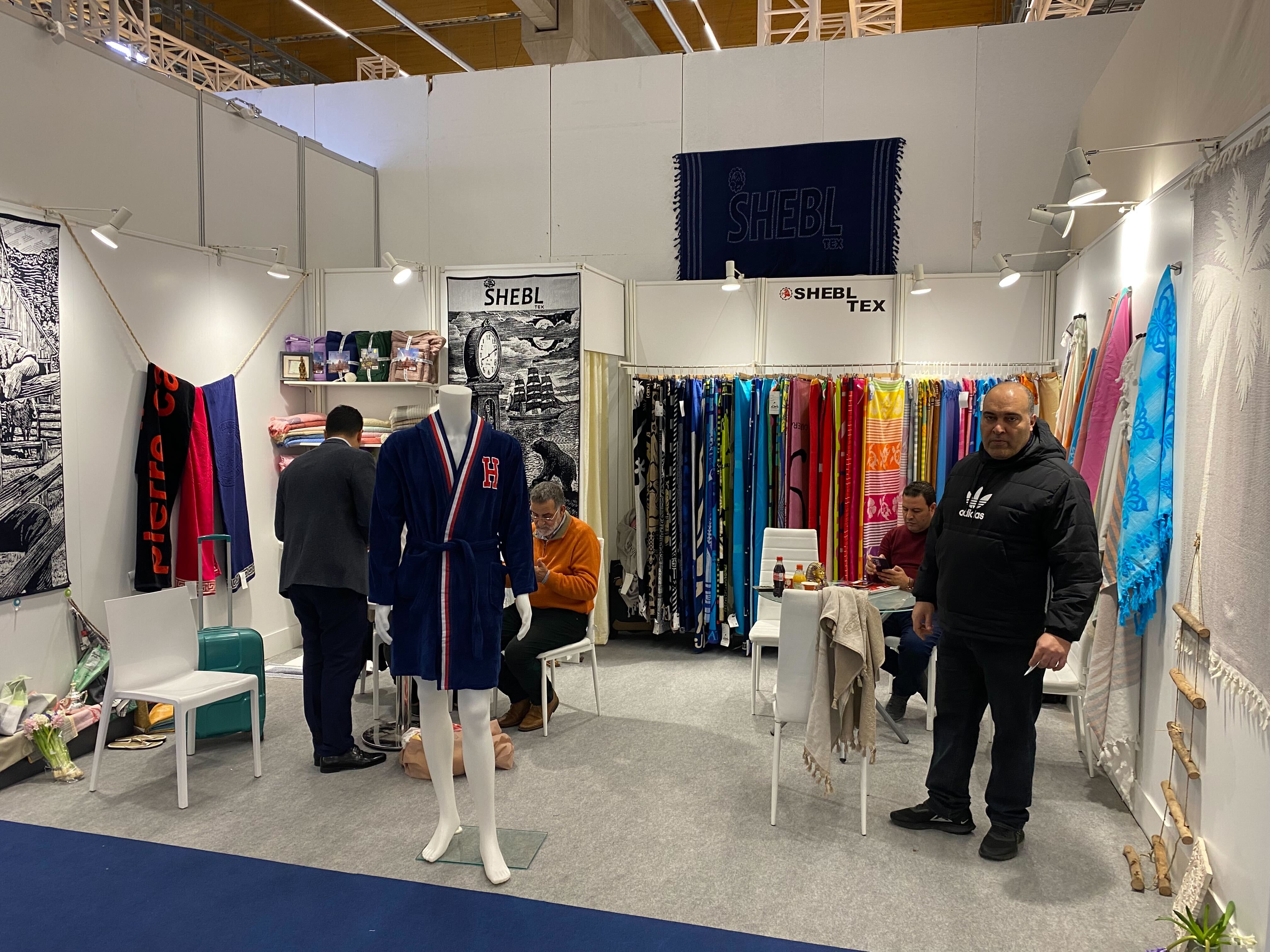 Shebl for textile, Gharbia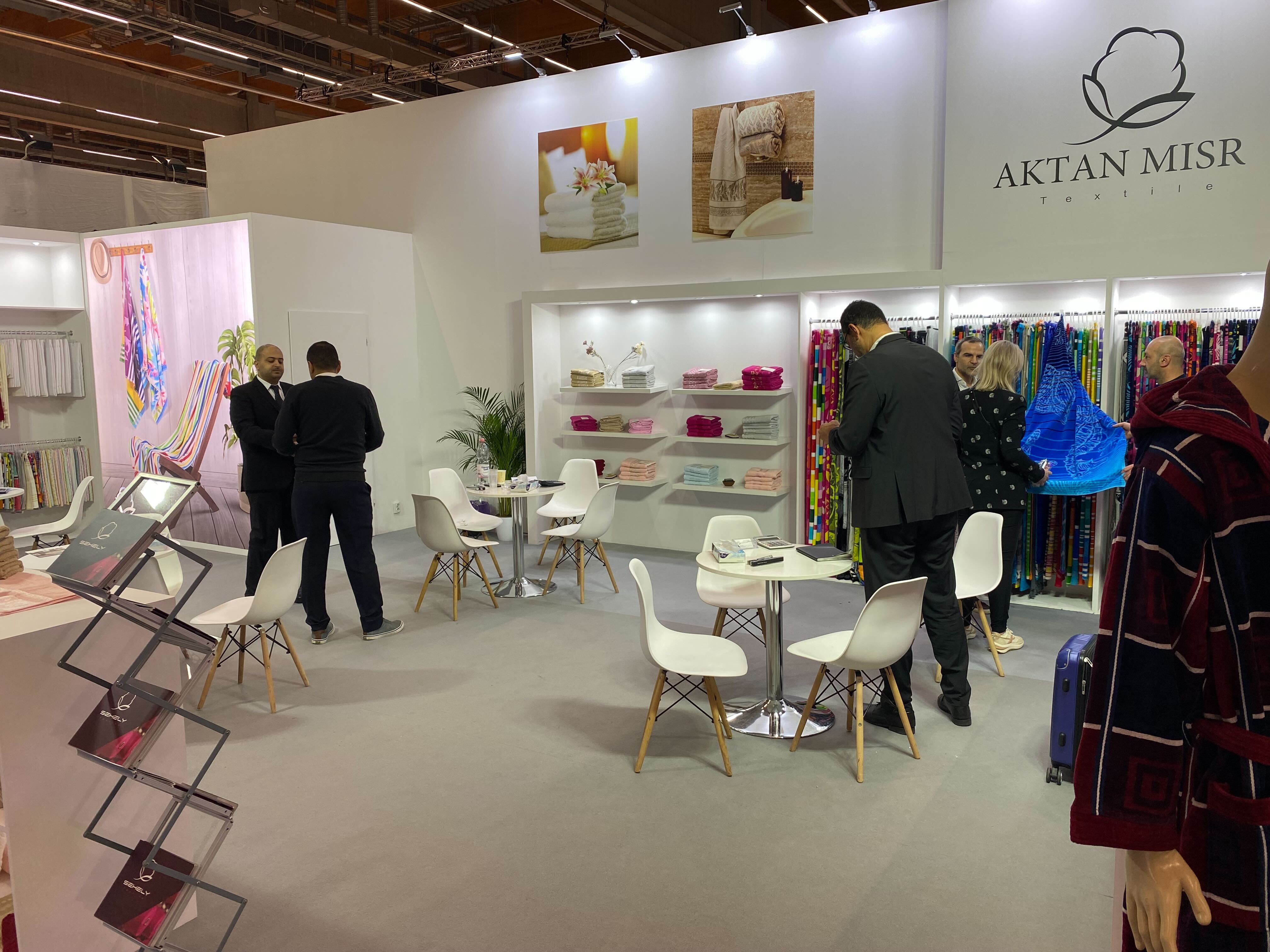 Aktan Misr Textile & Dyeing SAE, El Mahalla El Kobra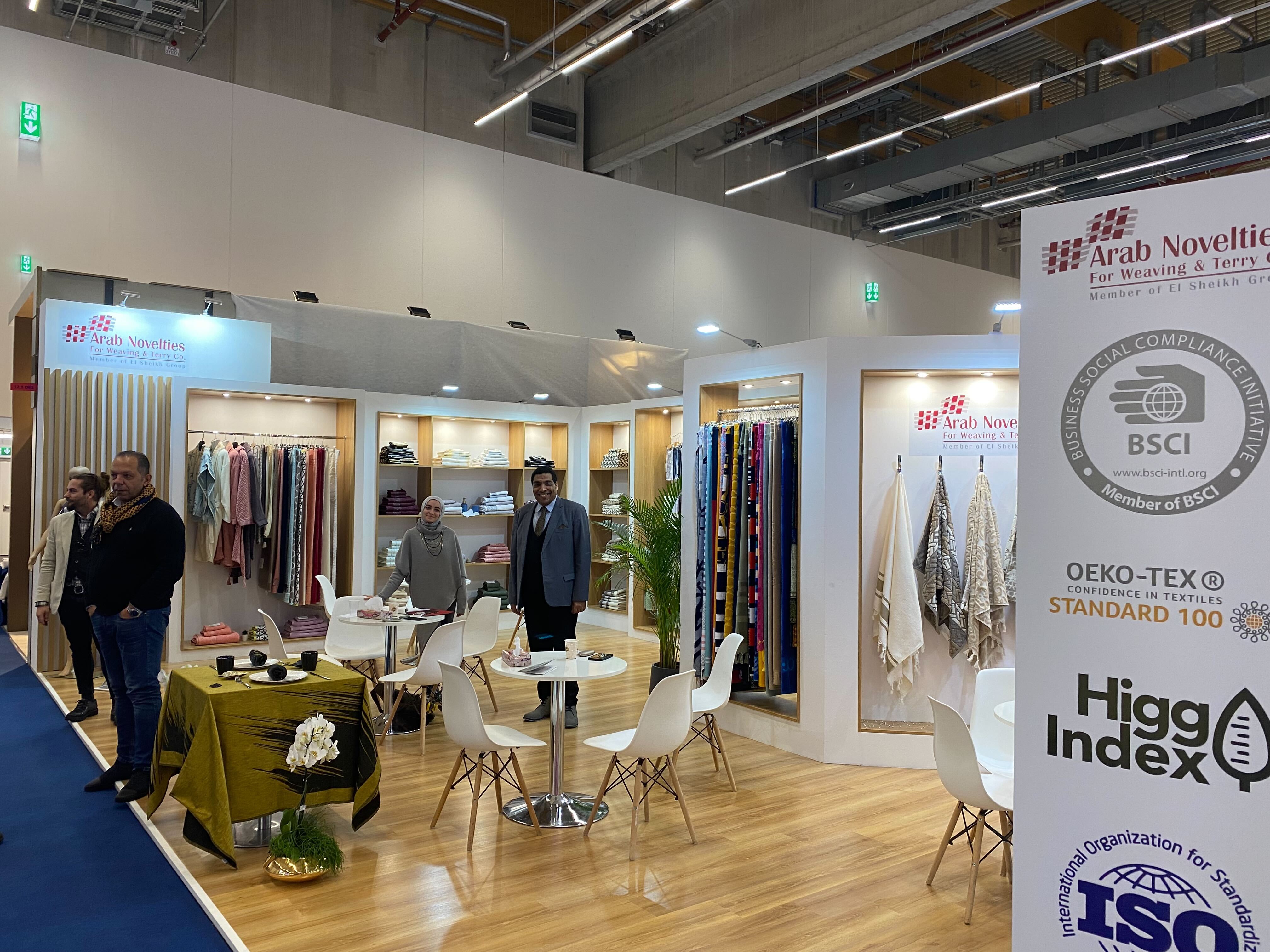 Arab Novelties for Weaving and Terry Co., Al Mahalla Al Kubra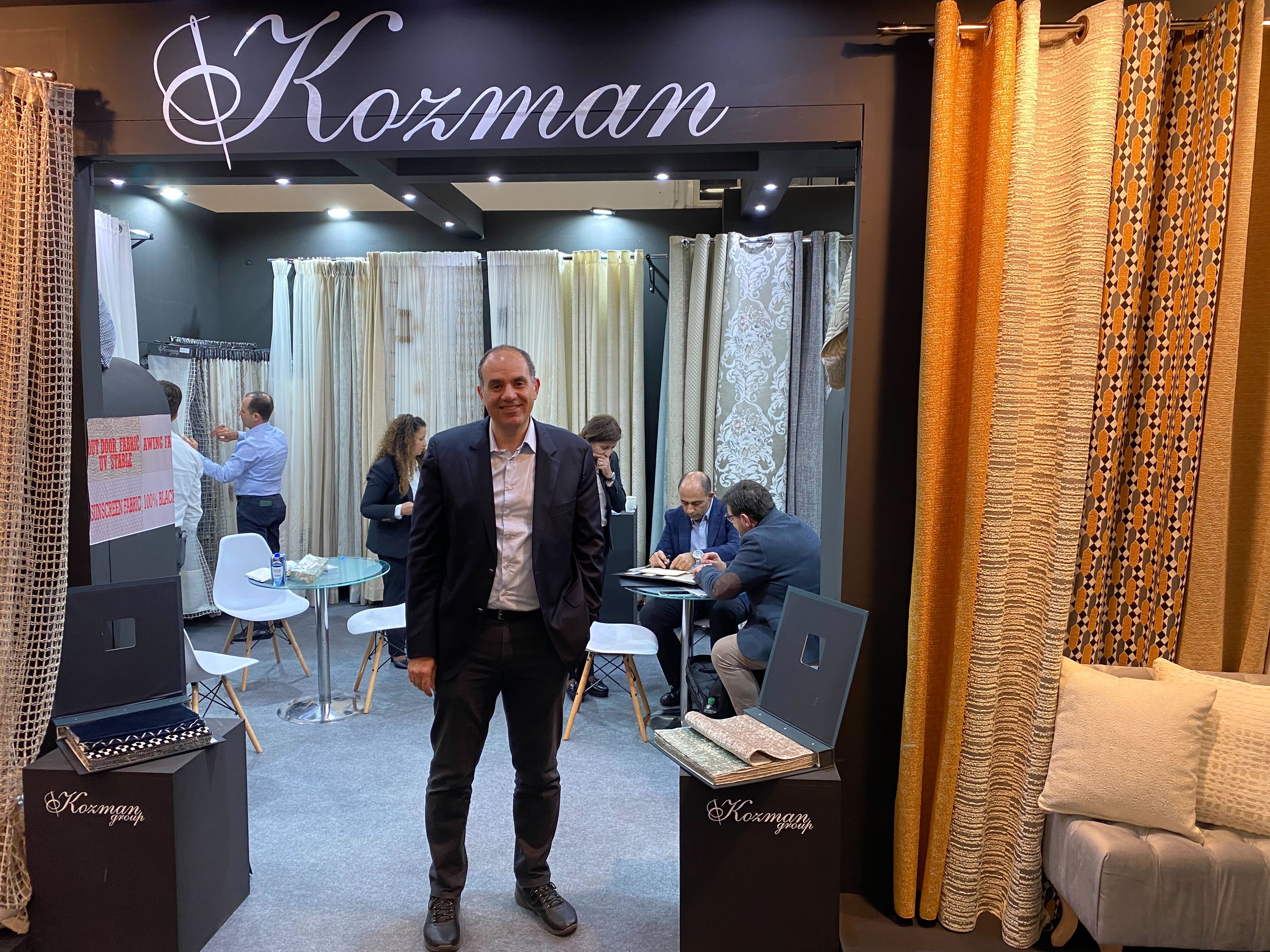 Kozman for Weaving and Spinning, 10th of Ramadan City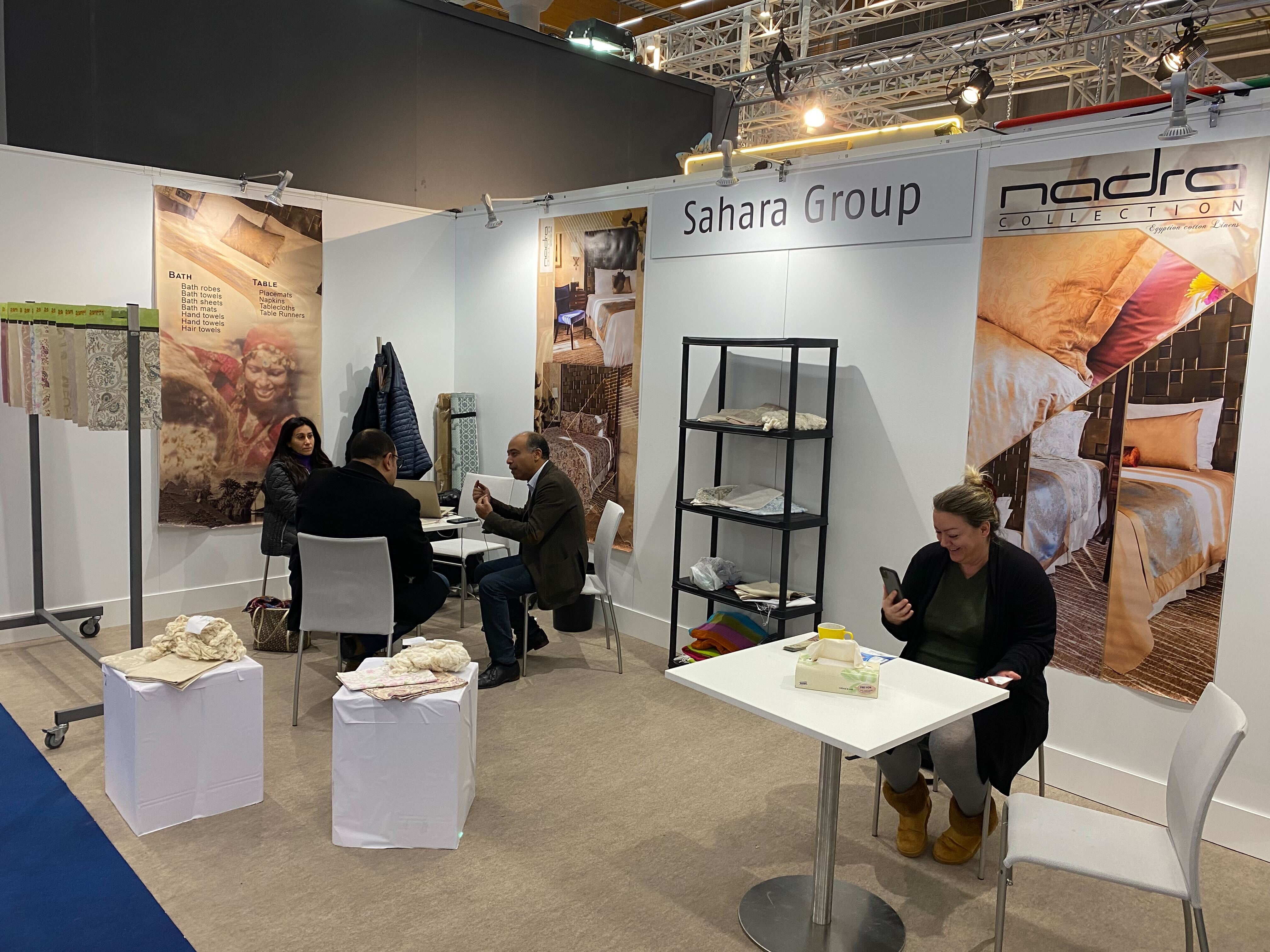 Sahara Group, Cairo, Nasr City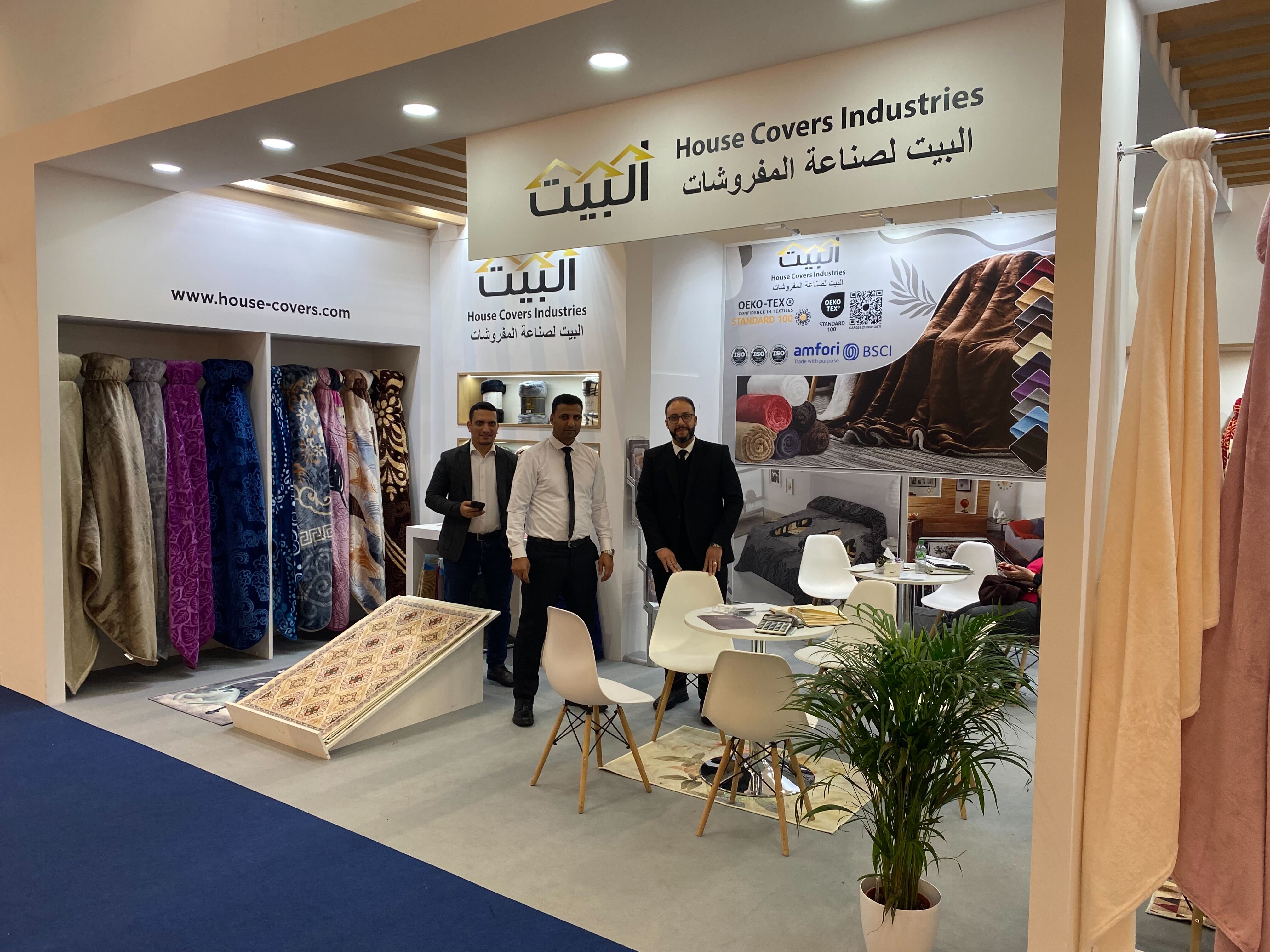 House Covers Industries, 10th of Ramadan City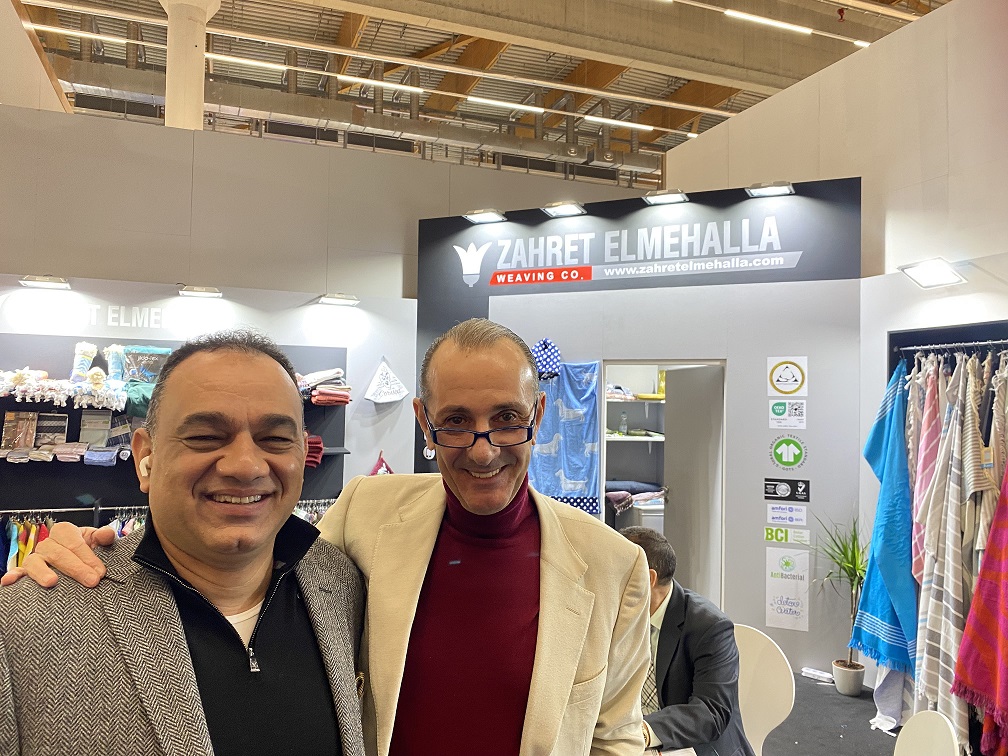 Zahret El Mehalla Weaving & Dyeing Co., El Mehalla El Kobra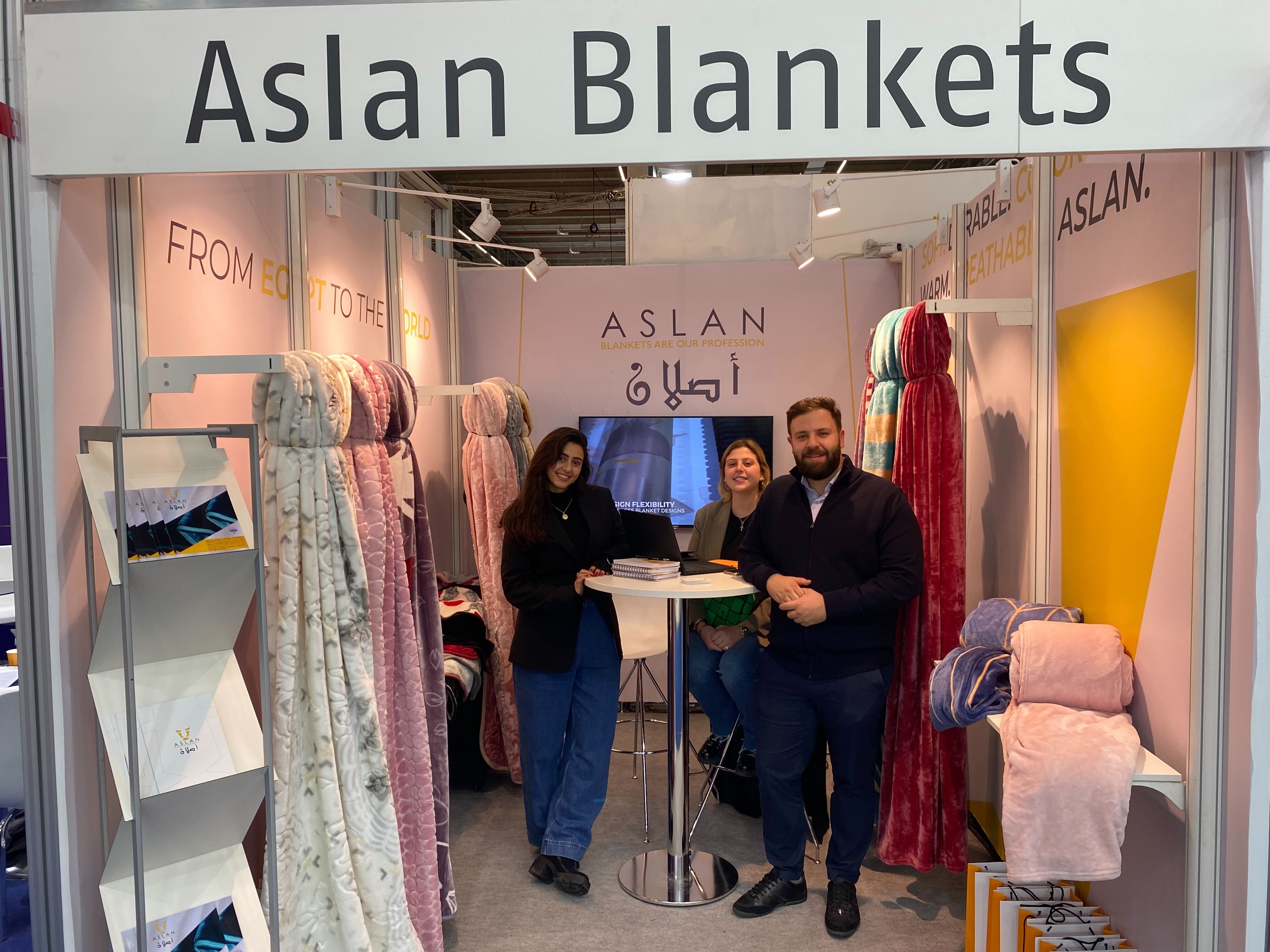 Aslan Styler Company, Cairo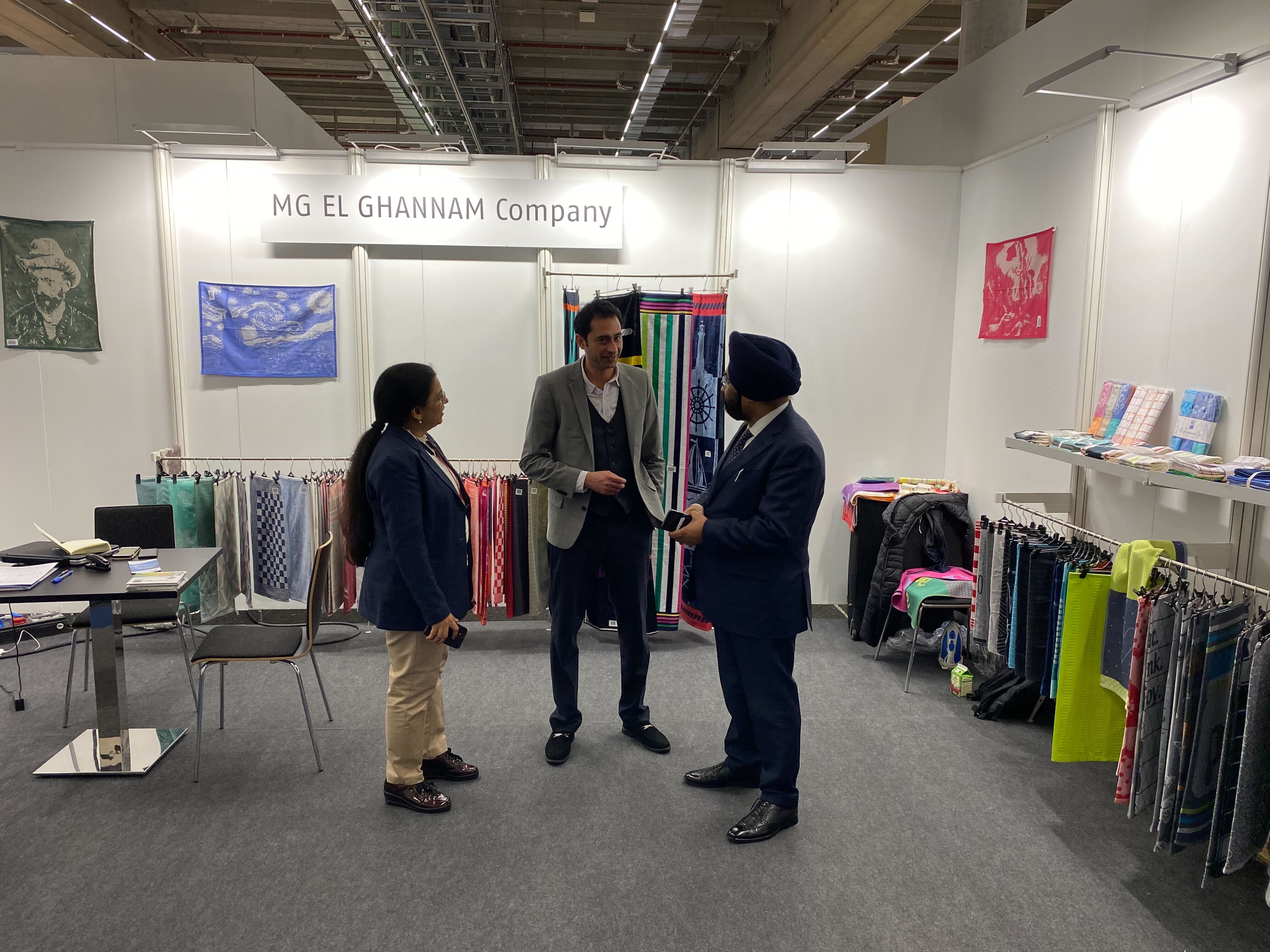 El Ghannam for Weaving, Terry & Spinning Trade Co., El Mahalla El Kobra
Ham Ram for Textiles, El Mahalla El-Kobra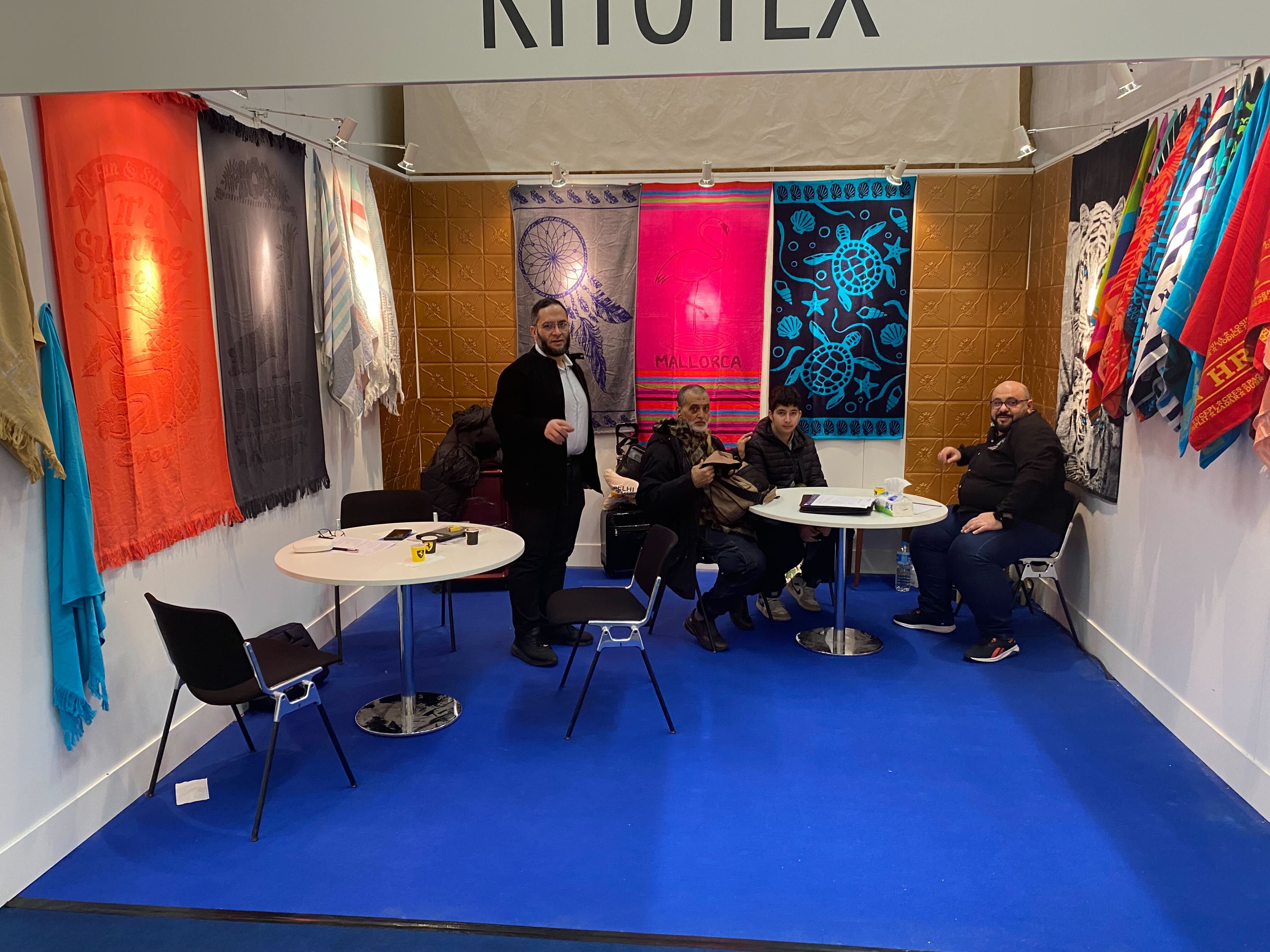 KITOTEX, Elmahalla Elkoubra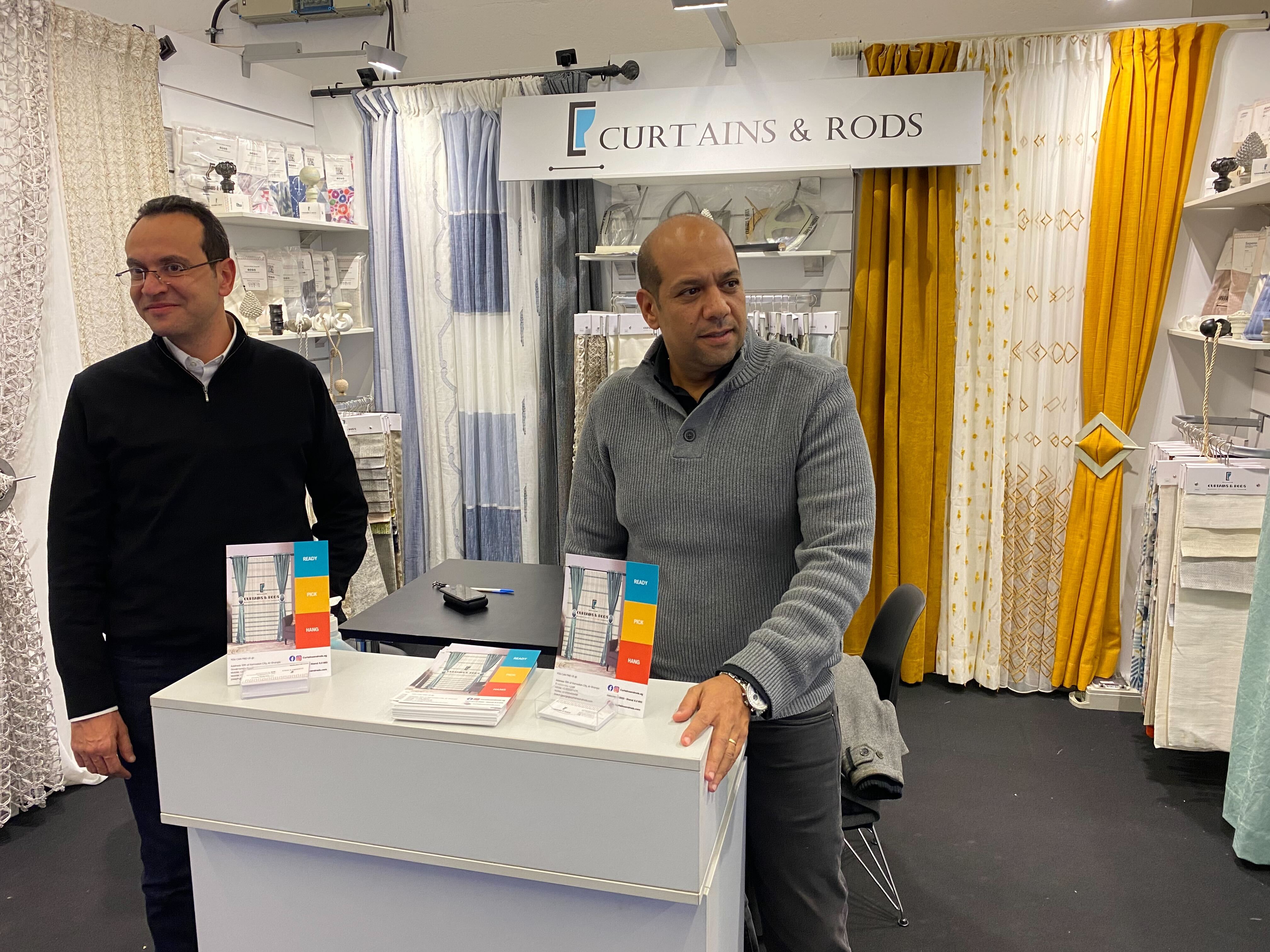 Curtains and Rods, Cairo, Heliopolis
Next week, we will present the experiences and assessments of the Egyptian exhibitors in a detailed report. The trade fair Heimtextil took place in Frankfurt, Germany from January 10-12.
Streams of visitors from all over the world, intensive business meetings with top international decision-makers, an overwhelmingly positive mood and inspiration as far as the eye can see: with 44,000 visitors and 2,400 exhibitors together from 129 nations, the global textile industry was a guest in Frankfurt for four days at Heimtextil 2023 and filled the exhibition halls. In numerous workshops, tours, lectures and networking formats, buyers also dealt with circular approaches, the important significance of certificates and new possible uses of textile materials.
The fair provided an overview of global textile innovations - from fibres, yarns, upholstery and decorative fabrics, functional textiles, outdoor fabrics, artificial leather, wallpapers, to bed and bathroom textiles, mattresses, sleep systems, curtains and decorative cushions. Exhibitors came from 59 countries, visitors from 129 nations. The top visitor countries included Germany, Italy, Turkey, the USA, Great Britain, France, the Netherlands, Spain, Pakistan, India and Greece.
Compared to 2020, the leading trade fair for home and contract textiles achieved an increase in the degree of internationalisation - on the exhibitor side to 94 percent and on the visitor side to 82 percent. Compared to the pre-pandemic edition, there was an increase in exhibitors from Turkey and Pakistan. In 2023, there were also more buyers from Italy, Turkey, Spain and especially Greece.
"The outstanding internationality shows: In times of geopolitical challenges, Heimtextil is the most important 'Place-To-Be' for the global home-textile sector - both for new business contacts and market opportunities and for the redefinition of supply chains as well as important cooperations to overcome production bottlenecks", says Detlef Braun, Member of the Board of Management of Messe Frankfurt. According to representative surveys, 80 percent of exhibitors had already achieved their goals for the fair by the third day. Satisfaction with visitor quality was also very high: 72 percent of visitors were top decision-makers.