09.05.2023 - 10.05.2023 | Cairo | Fair
Investment, technology and development for the MENA solar energy sector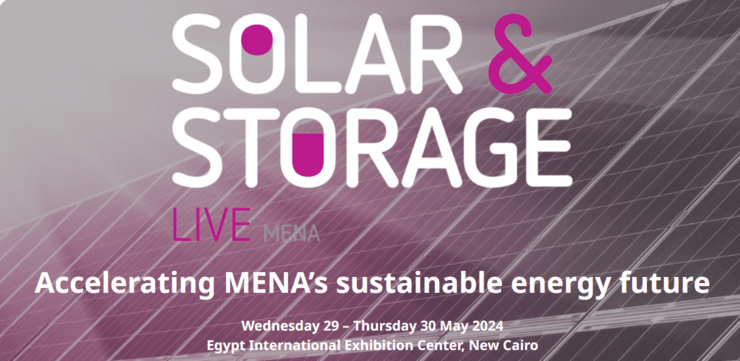 Solar Show MENA -Cairo
Tuesday 09 - Wednesday 10 May 2023 I 11am - 7pm
Egypt International Exhibition Centre, New Cairo
5000+ Attendees
150+ Speakers
150+ Exhibitors
700 VIPS
The Solar Show MENA, collocated with The Future Energy Show MENA is the region's leading conference and exhibition for renewable energy.

An event that unites all stakeholders – utilities, IPP's, financiers, government and regulators that are developing and future-proofing the regions energy sector. Large energy users in all industries, energy start-ups and anyone who is looking for innovative solutions to their energy challenges.

Every aspect of our event has been engineered to drive innovation, excellence, and collaboration by combining a high-level multi-track conference together with a major services and supplier-led exhibition.


Investment, technology and development for the solar and wind energy sector

Energy projects are being developed rapidly in the MENA region to meet the massive energy demand.
We bring you the latest on power projects as well as emerging technology trends.

Conference
Led by over 100 speakers representing senior–level policy circles, technology experts, government and regulatory bodies, industry heavyweights and financiers from across the region, our content shares the views that really matter.

Networking
With 1000+ industry players in attendance, this is your best opportunity to meet, network and develop partnerships with the government, leading utilities, power producers, project developers, investors and more in a single platform.

Over 80 sponsors & exhibitors will be showcasing their industry leading products, ideas and innovations.




List of participants
Experts
Comment (for example hall and stand number)