Ahmed Issa visits Egypt hall at world's largest tourism fair ITB
Egypt has one of the largest stands at the trade fair in Berlin. 30 million tourists are expected to come in 2028. This is a yearly increase of 30%.
Egypt's travel segment is currently the most optimistic industry in the country, according to Tourism Minister Ahmed Issa, who recently spoke at the ITB in Berlin. With strong visitor numbers and positive long-term bookings, the country is aiming to attract 30 million tourists by 2028. Egypt plans to increase tourism by 30% per year by involving private companies, and the tourism minister's visit to Berlin was intended to develop the German market further.
Germany has already provided twice as many Egyptian holidaymakers in January and February this year compared to the same period last year, and the tour operators and travel agencies in Germany are performing well. To boost tourism further, a major marketing campaign will be launched to encourage travel from other source markets worldwide.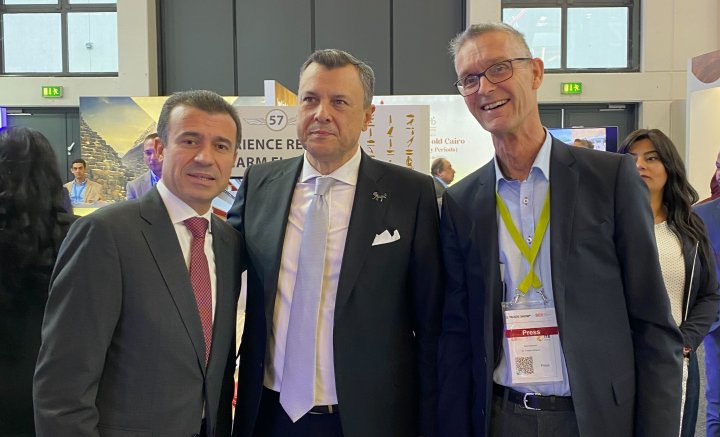 Tourism minister Ahmed Issa (middle) with the Director of Egyptian Tourism Board for Germany Mohamed Farag (left) and Egypt Business CEO Torsten Schwarz (right)
The minister also announced investments in infrastructure and the hotel industry. More beds are needed, particularly in Luxor and Aswan, where the average occupancy rate is already 90%. To accommodate more visitors, the number of flights from and to Germany will also need to increase. There has been a fourfold increase in flights from Germany compared to the same period last year, and this trend is expected to continue in the winter of 2023/2024.
Additionally, the Grand Egyptian Museum, which is currently a construction site, is set to open between October 2023 and February 2024. This development will shorten the travel time for Germans as Condor now flies to the newly opened Sphinx International Airport in the west of Cairo.
Ahmed Issa talking to Egyptian exhibitors at the ITB tourism fair
Overall, the mood in Egypt's tourism industry is buoyant, with positive developments in visitor numbers, hotel and infrastructure investments, and plans for a major marketing campaign to attract tourists from around the world.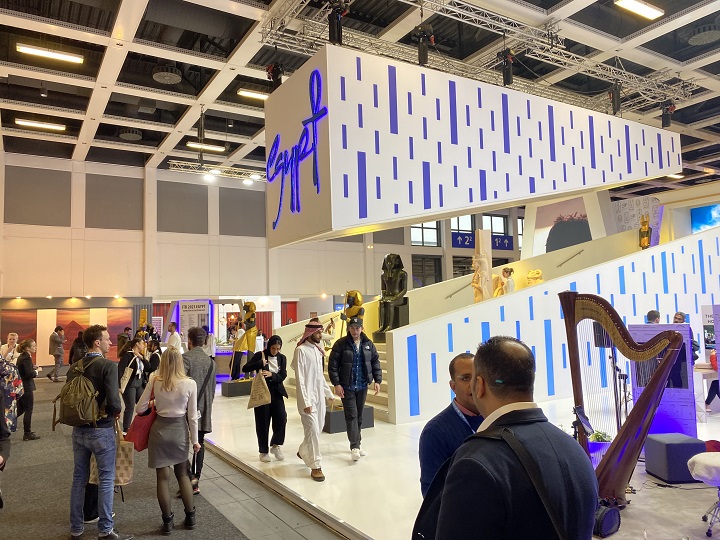 The Egyptian pavillion at ITB 2023 proved to be a visitor magnet: Everyone wanted a selfie with the imposing background of a pharaonic temple.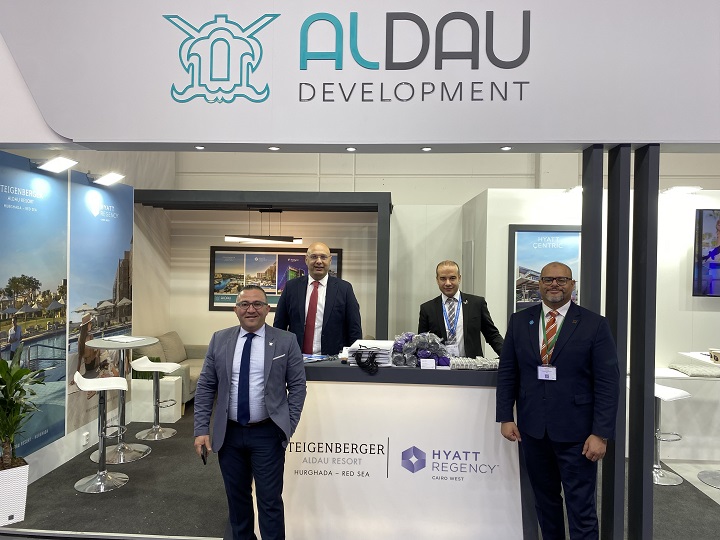 Aldau Development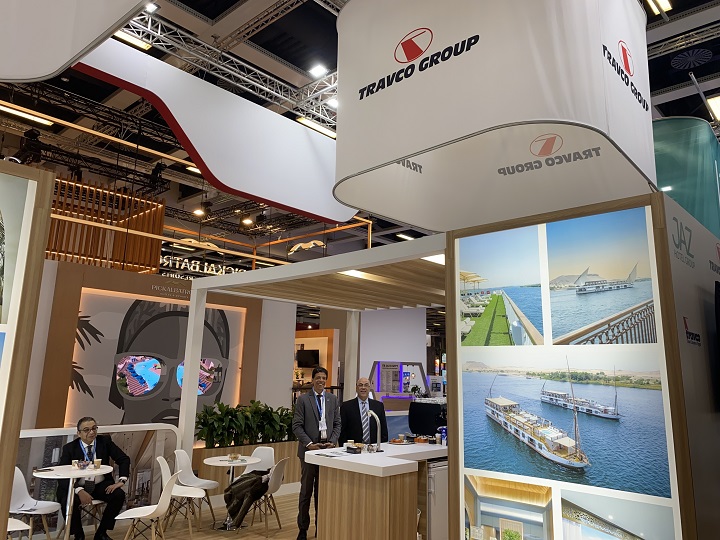 Travco Travel Company of Egypt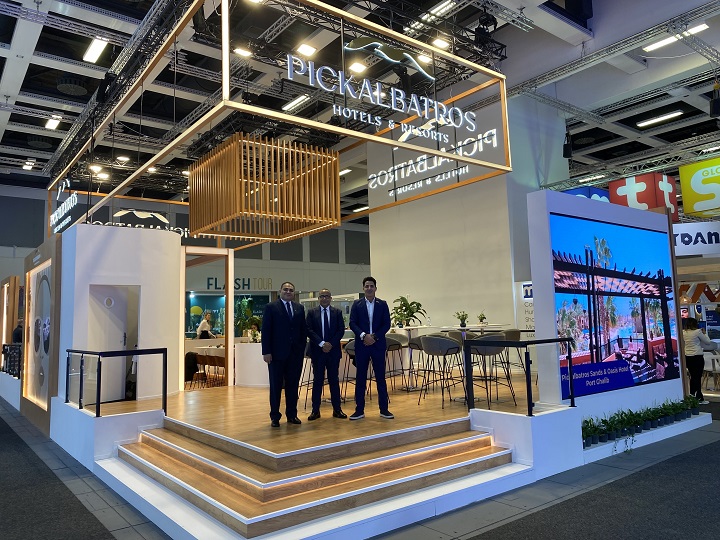 Pickalbatros Hotel Group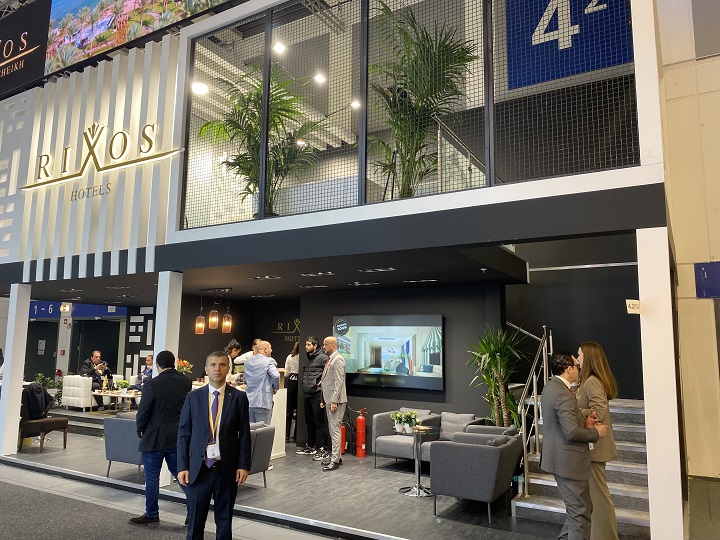 Rixos Hotels
Golden Tulip Flamenco hotel Cairo
Radisson Blu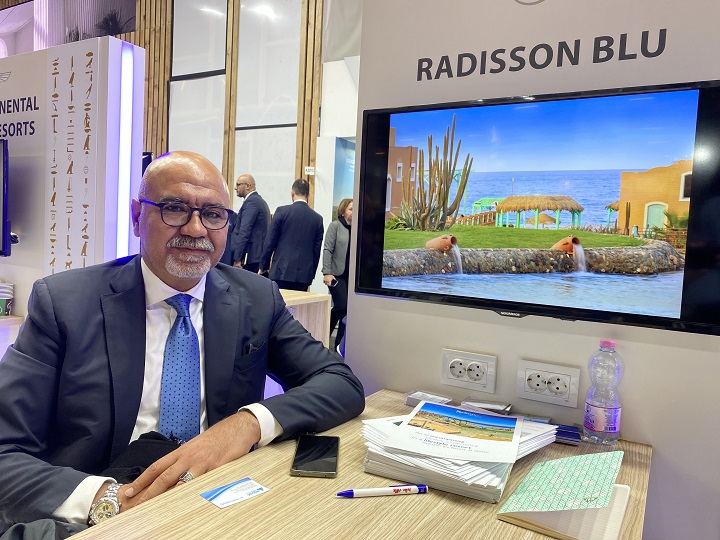 Radisson Blu
Al-Darb al-Ahmar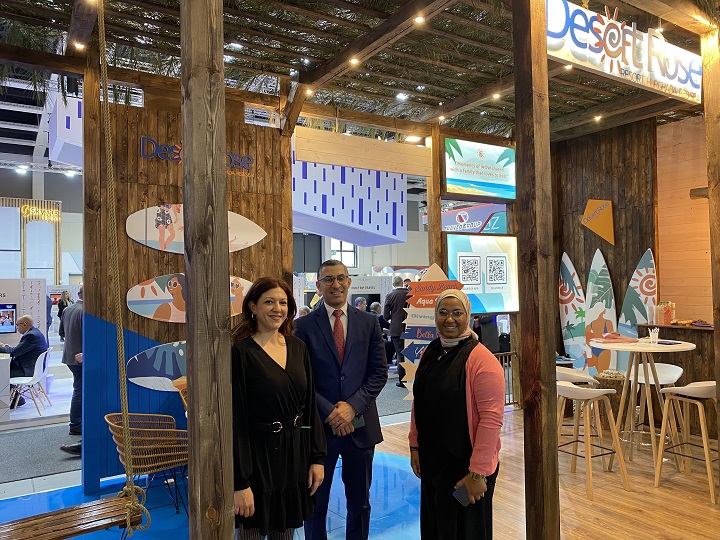 Desert Rose Resort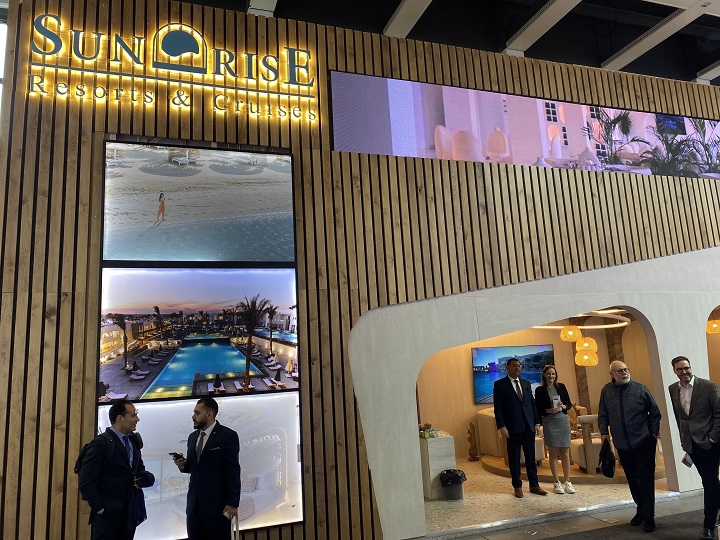 Sunrise Resorts and Cruises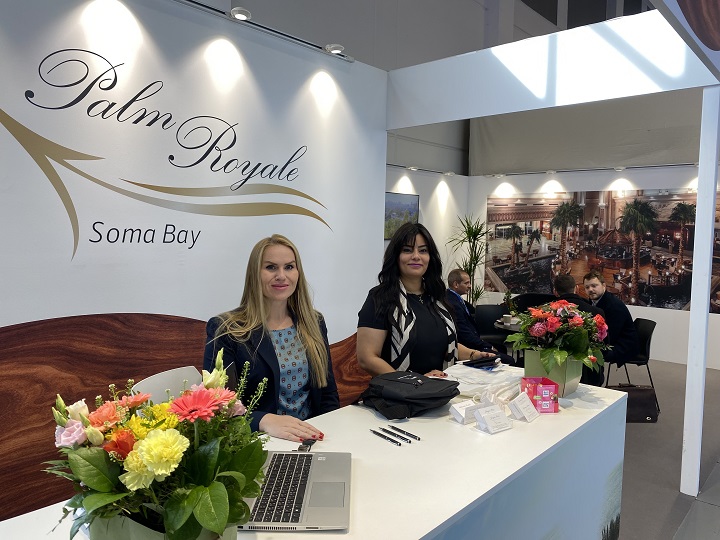 Palm Royal Resort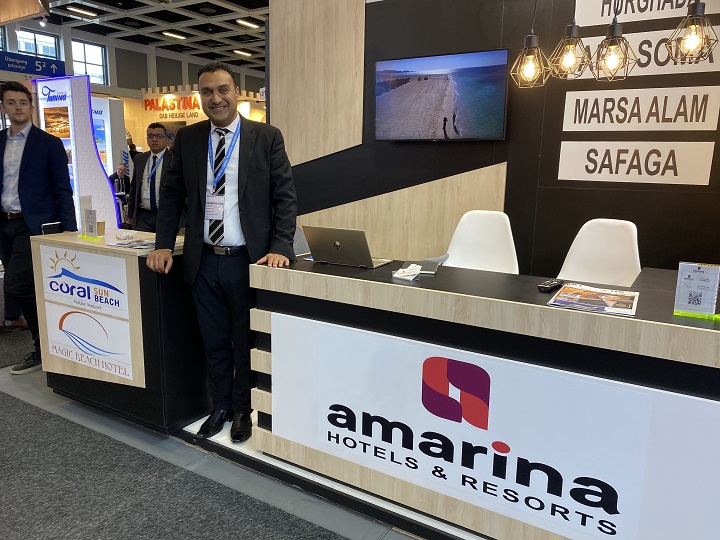 Amarina Hotels & Resorts
MTS Globe Egypt
Flash Tour
Sea Beach Aqua Park Resort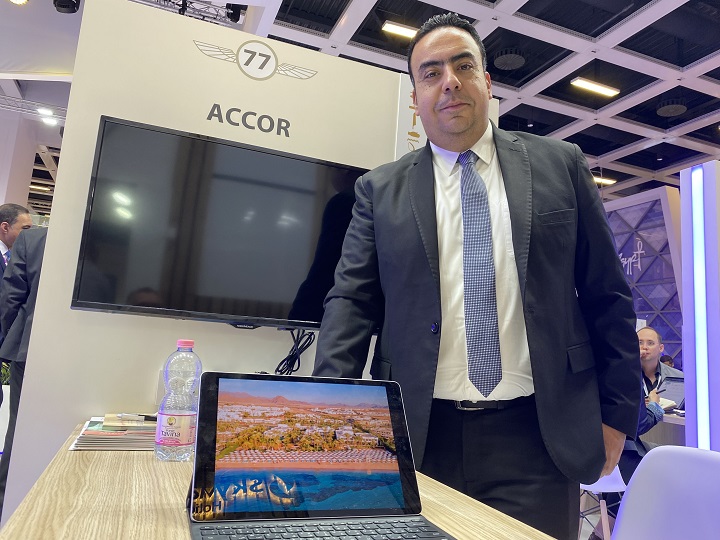 Accor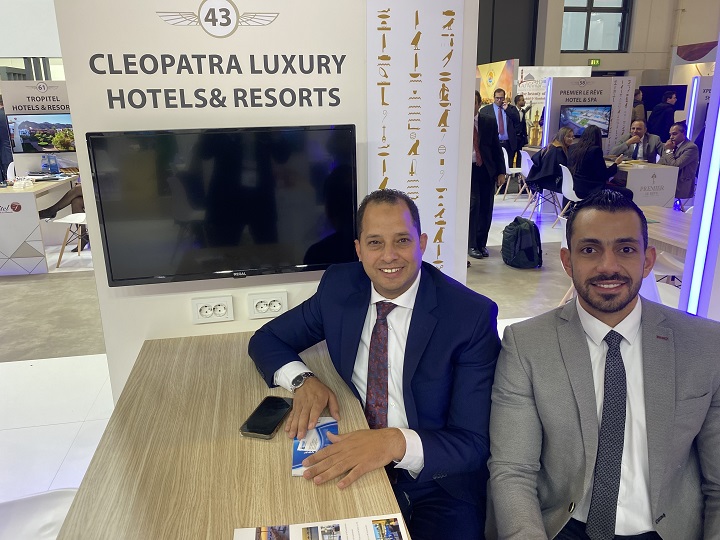 cleopatra hotels&resort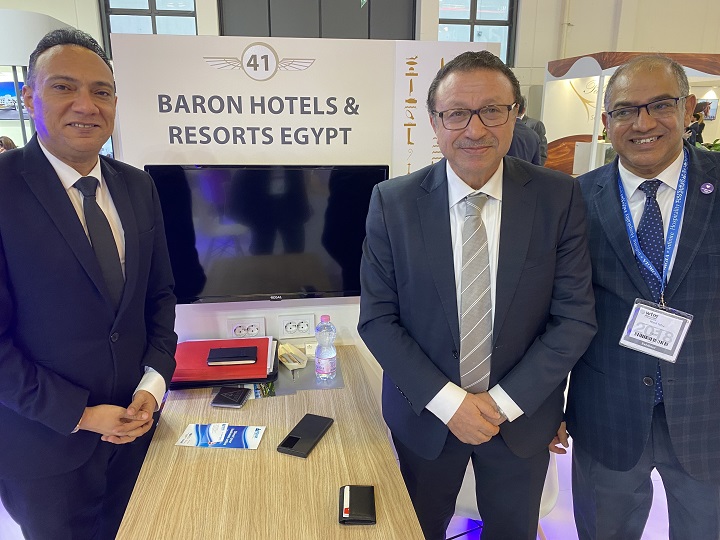 Baron Hotel Heliopolis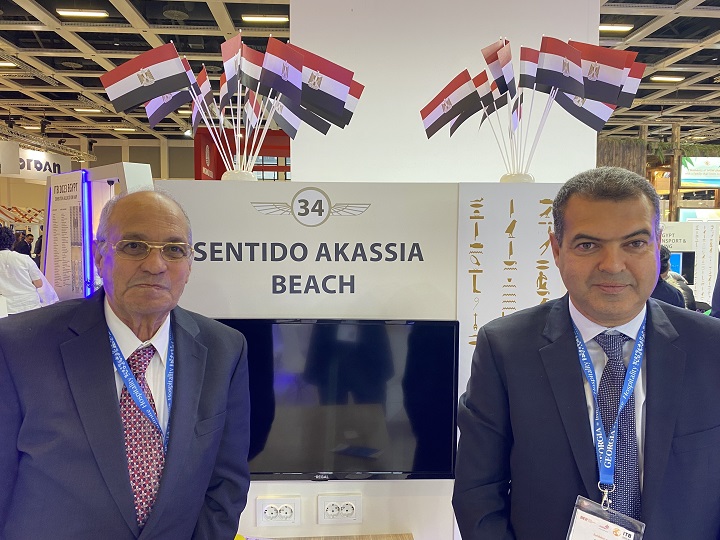 Sentido Akassia Beach
Orient Hotels & Resorts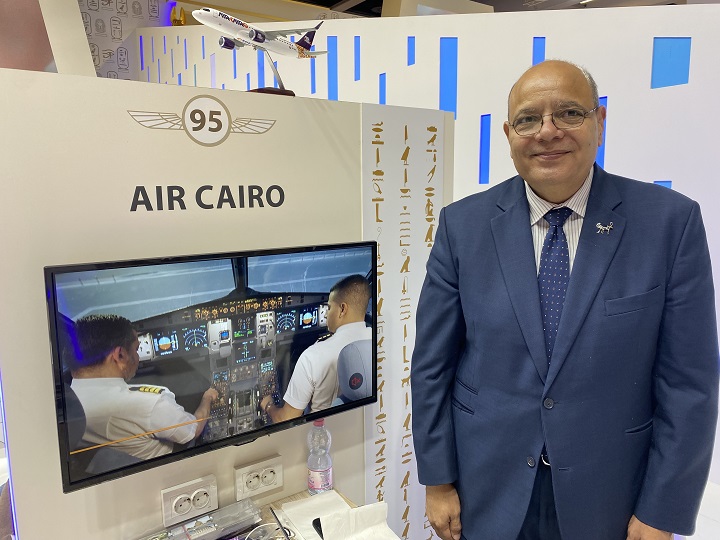 Air Cairo
M.T.S. - Masters Travel Service
Ivy Hotels & Resorts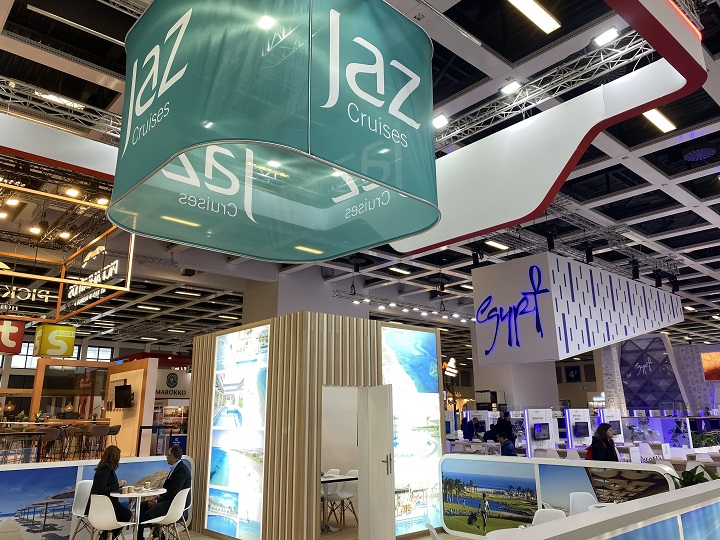 Jaz Hotels & Resorts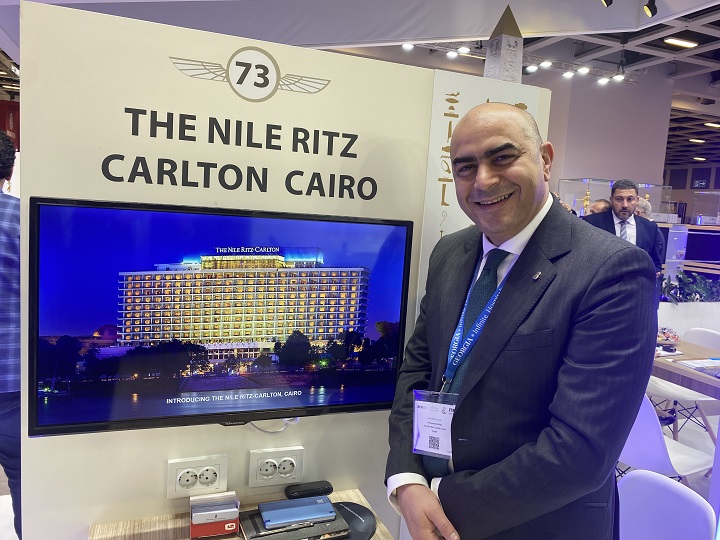 Ritz Carlton