Egypt #8 at Fruit Logistica in Berlin
Egypt is one of the world's largest fruit exporters. At the leading trade fair for the global fruit trade, Egypt was ranked 8th out of 92 countries.
63,470 trade visitors and buyers from over 140 countries as well as 2,610 exhibitors from 92 countries – 73 exhibitors came from Egypt. This year, the trade fair Fruit Logistica in Berlin was more international than ever and gathered the sector's key players.
Taking as its slogan 'All in One', FRUIT LOGISTICA celebrated its thirtieth anniversary and from 8 to 10 February showcased the entire value chain of the fresh produce sector. In 27 halls the focus was on the latest trends and innovations in the global fresh fruit trade. Exhibitor and visitor numbers are nearing pre-pandemic levels again. Particularly in economically challenging times, with the industry facing high energy prices, supply chain issues and inflation worldwide, it shows us we need face-to-face meetings.
Egypt Business Directory took the chance and visited the Egyptian Exhibitors of the fair to capture the atmosphere at the booths with photos.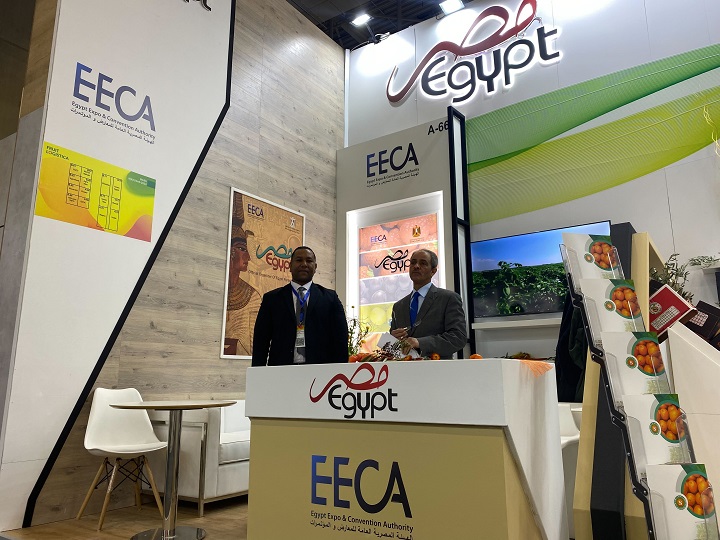 Egypt Expo & Convention Authority (EECA) organised the Egyptian Pavillion. 22 companies took advantage of the opportunity to book an inexpensive yet professional individual stand with all-round support.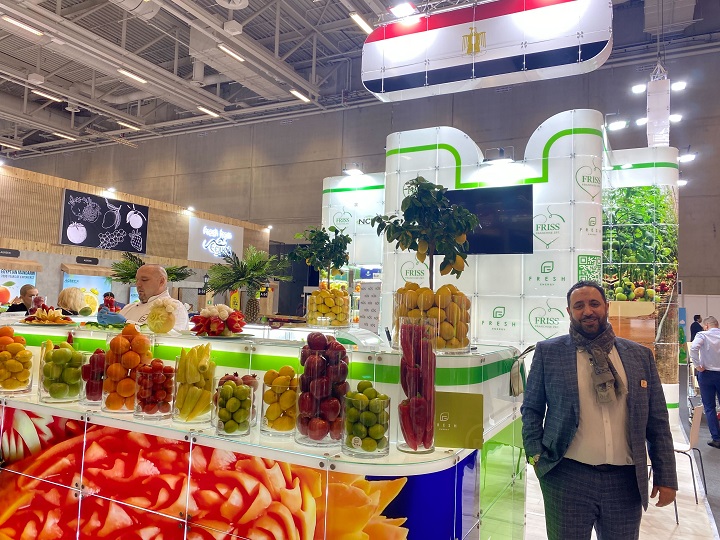 Fresh Energy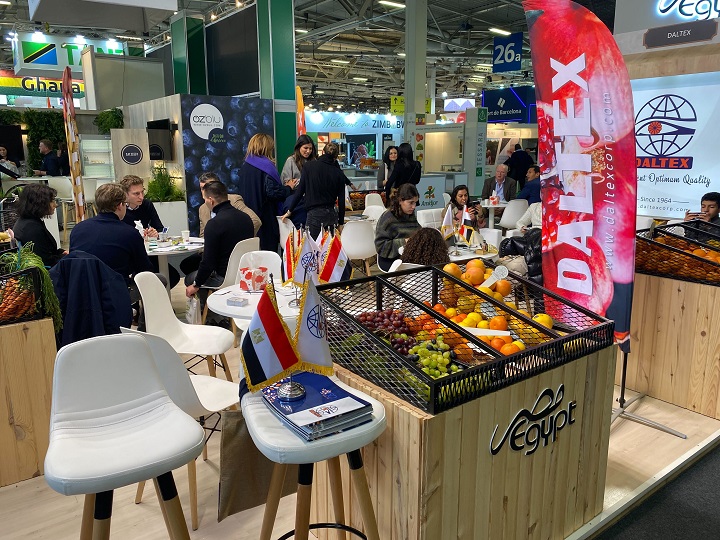 Daltex Corporation - Daltex for Agriculture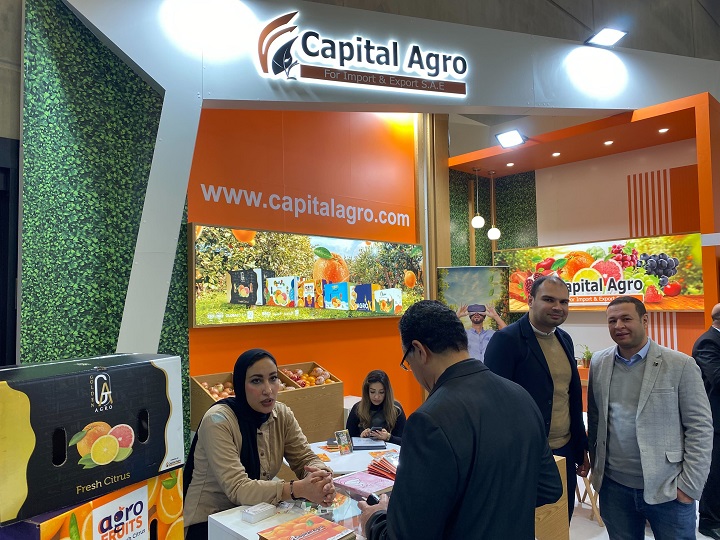 Capital Agro for Import and Export (S.A.E)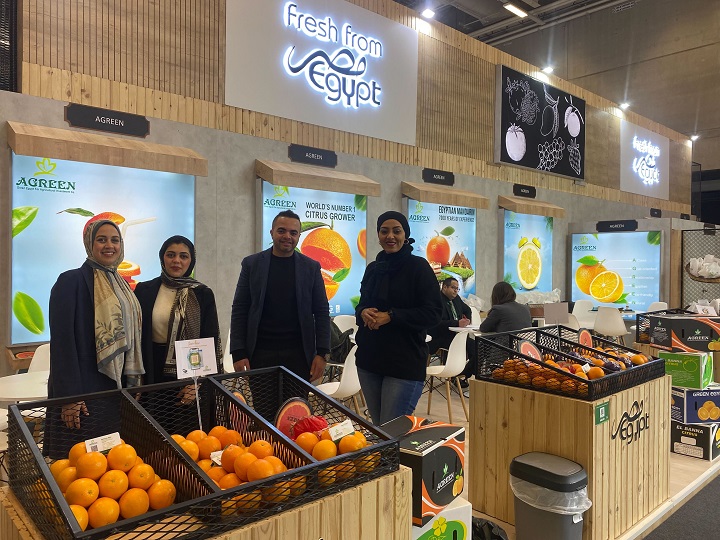 Green Egypt for Agricultural Investment (Agreen)
Belco - Egyptian Co. for International Trade - Belco
El Kekhia Group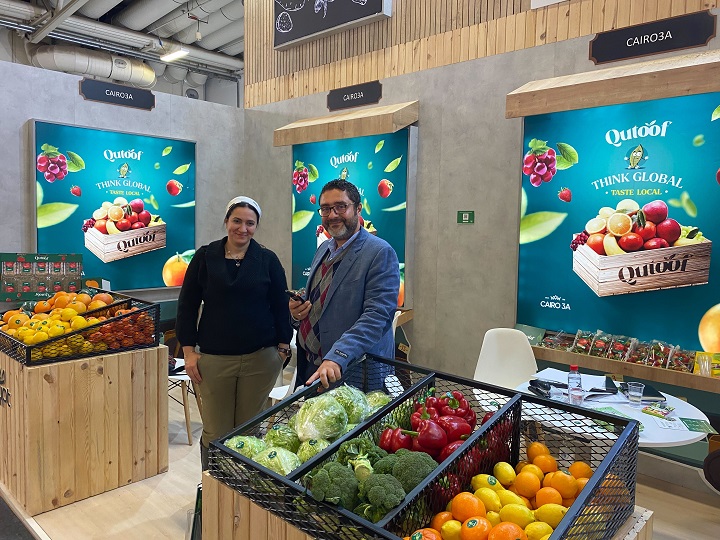 Cairo 3A for Agricultural and Animal Production
Green Egypt - Green Egypt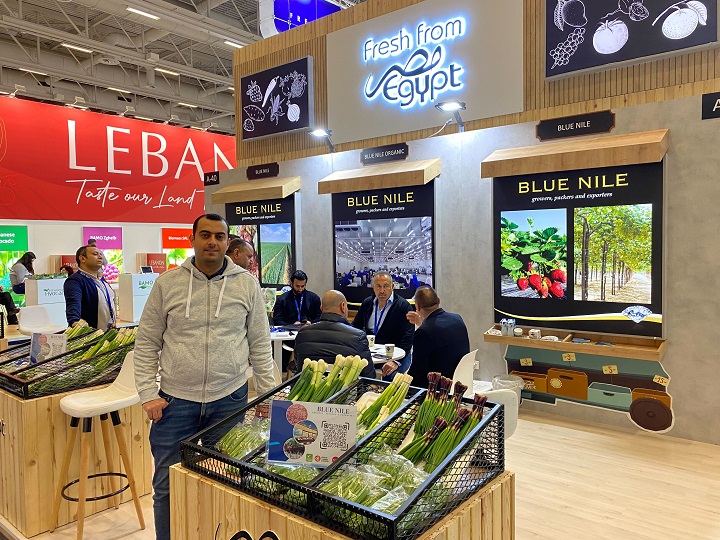 Blue Nile Alboustania for Agriculture Development
Stars of Export Co. - Stars of Export Co.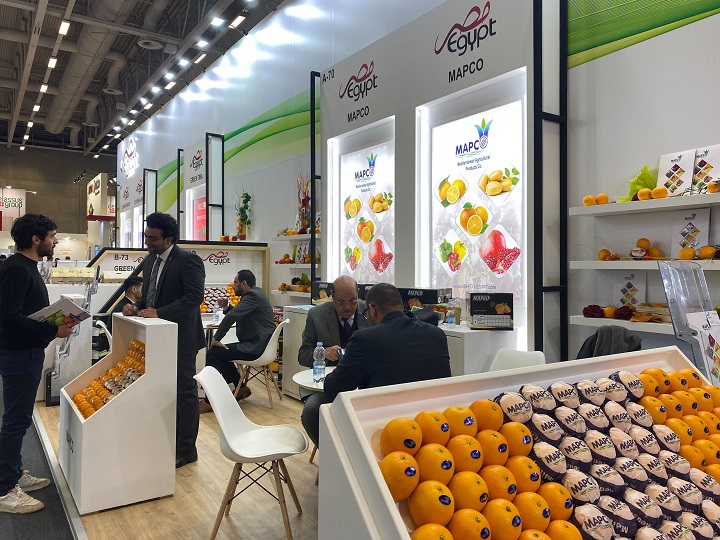 Mediterranean Agricultural Products Company (MAPCO)
Agro Alex - Agro Alex Group Co. for Agricultural Industrialization Import and Export
Abd Elwahab Sons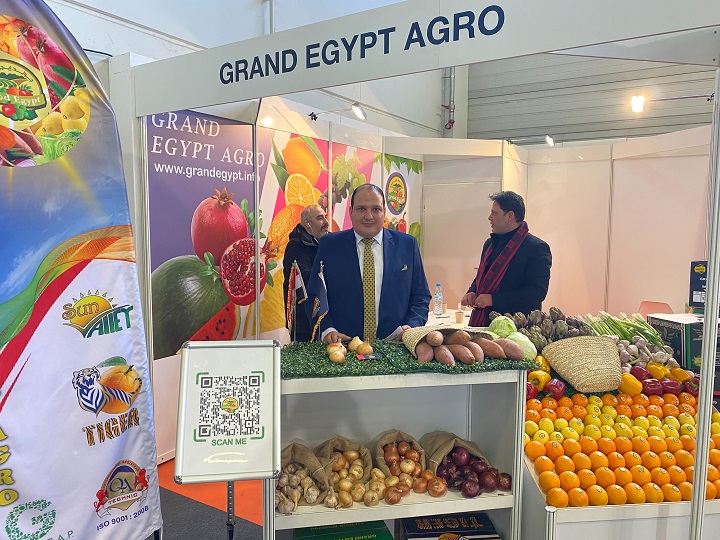 Grand Egypt Agro For Import & Export - Grand Egypt Agro For Import &Export
AlGhanim Agriculture Group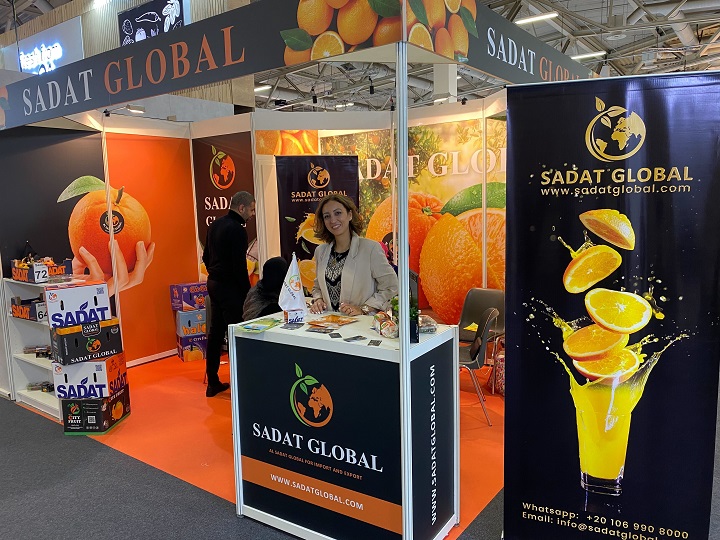 Al Sadat Global Company for import & export
Trading Island for Import & Export
Queen Trading Co.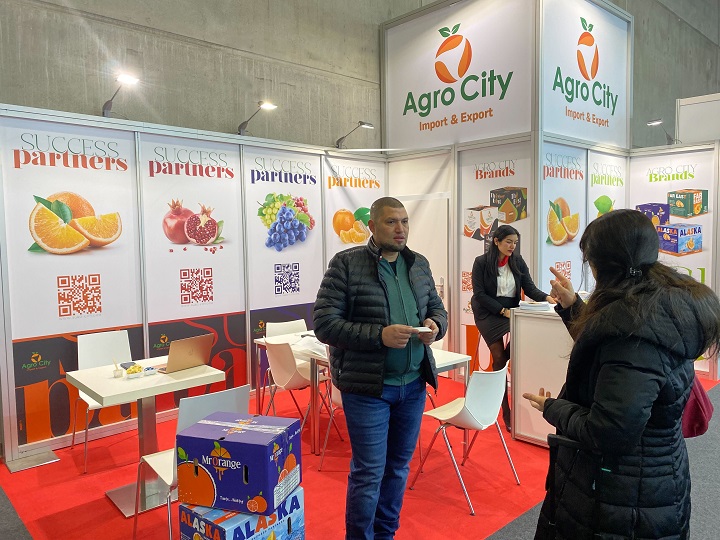 Agro City Import & Export
Egyptian Fruit Export EFE - Egyptian Fruit Export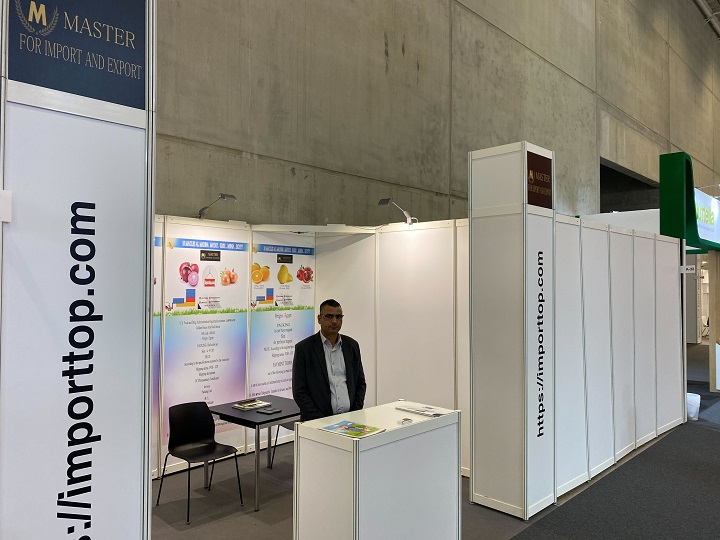 Master for Import and Export and Commercial Agency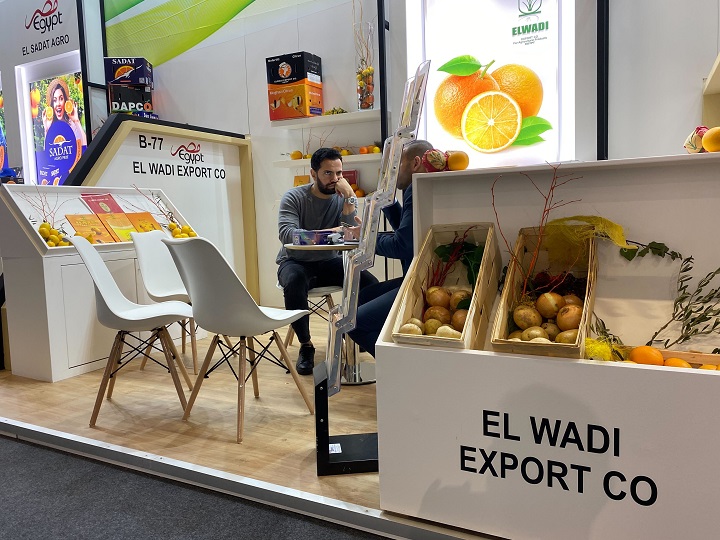 El Wadi Export Co. for Agricultural products
Ragab Export and Import Co.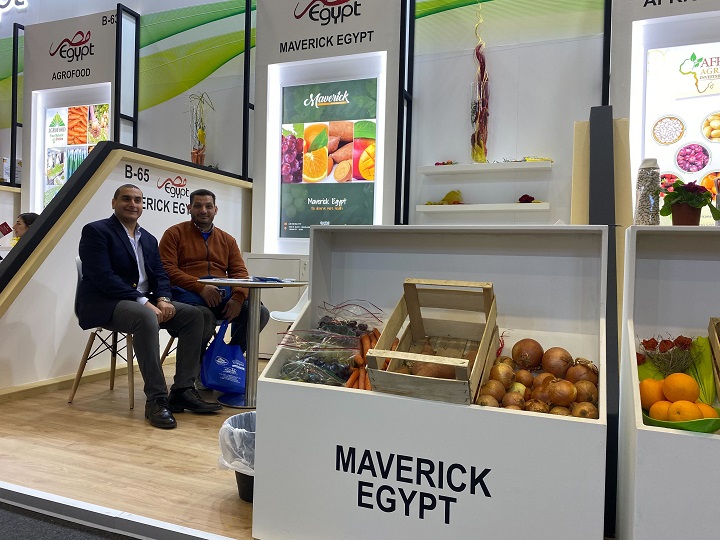 Maverick Egypt for Export
Sadat Agro Fruit - Sadat Agro Fruit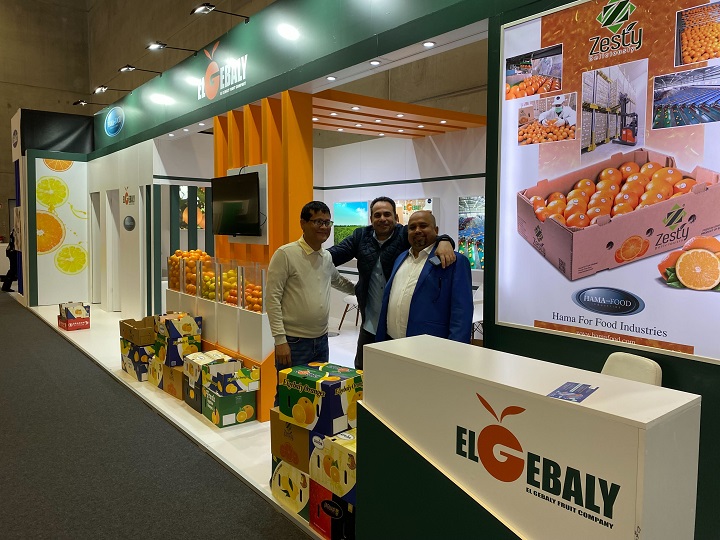 Hama For Food Industries (El Gebaly) - Hama for Food Industries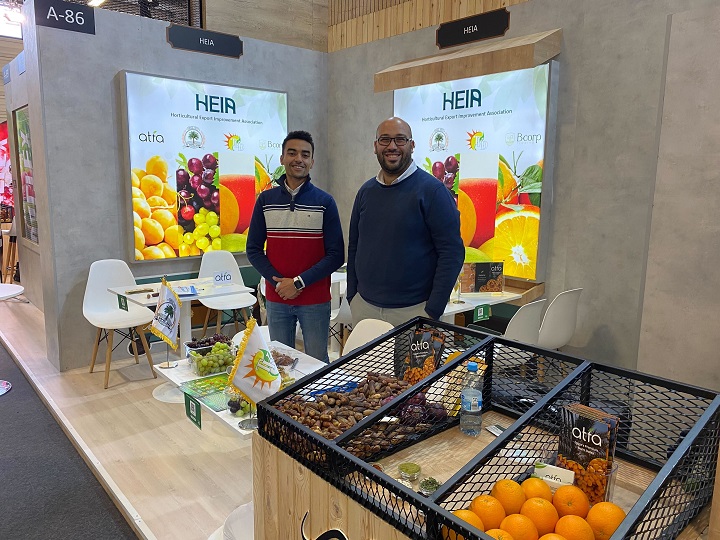 Heia - Horticultural Export Improvement Associatio - Heia - Horticultural Export Improvement Association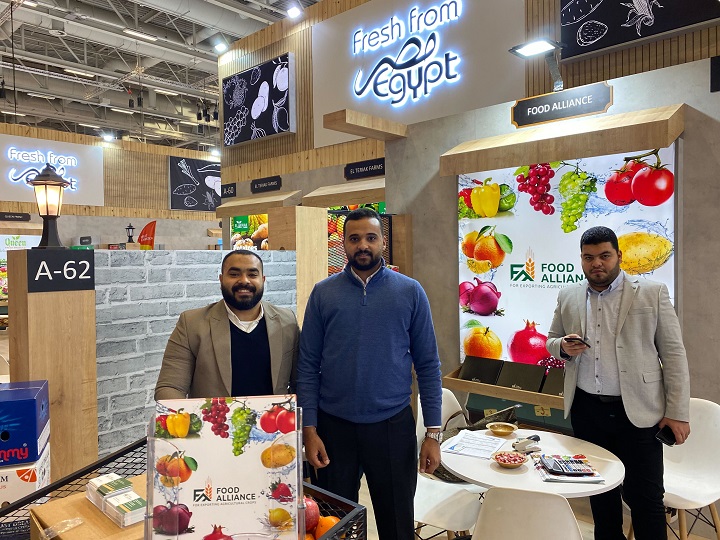 Food Alliance for Exporting Agricultural Crops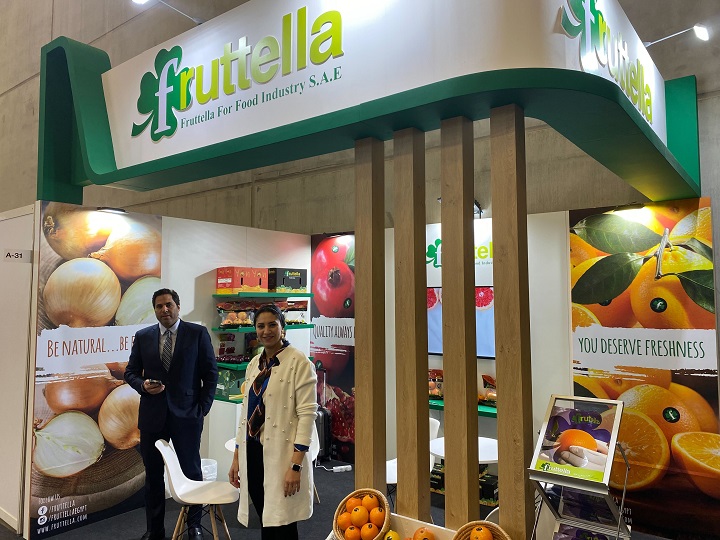 Fruttella - For Food Industry S.A.E.
El Teriak Farms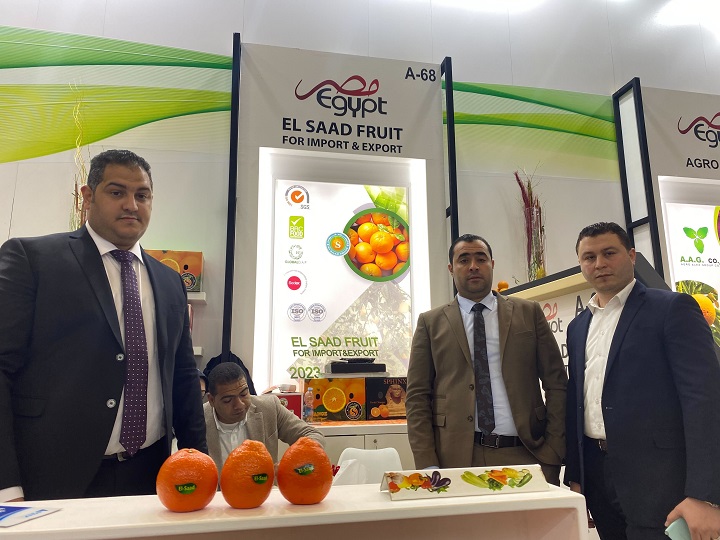 El Saad Fruit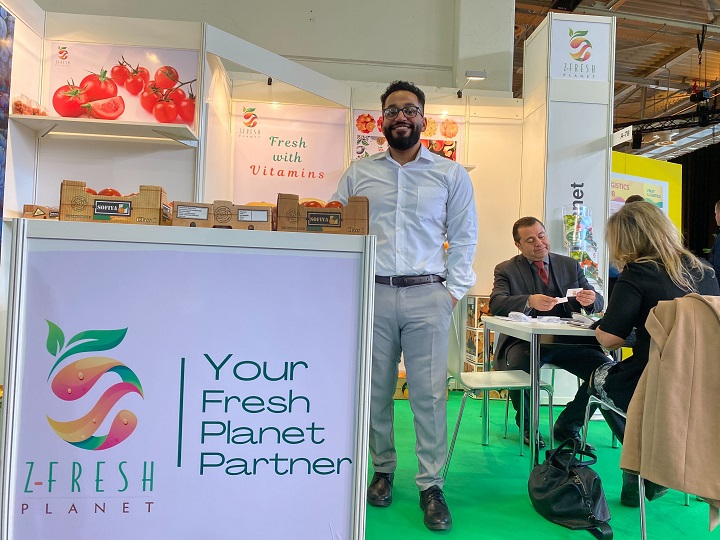 Z-Fresh Planet For Agricultural Reclamation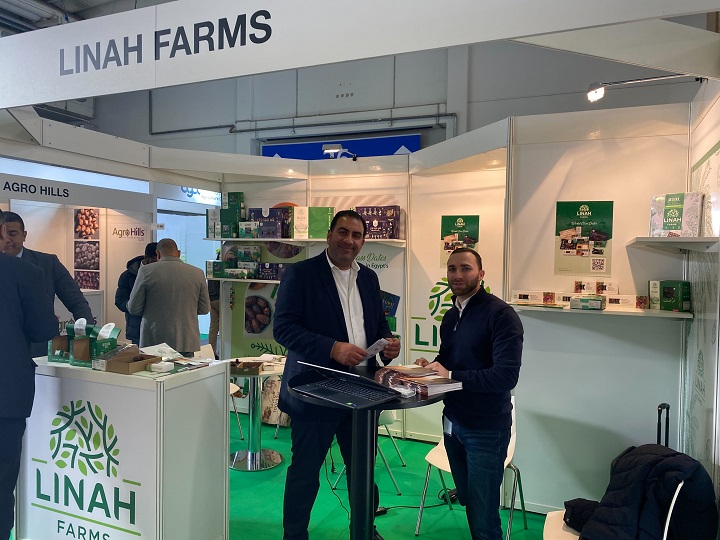 Linah Farms LLC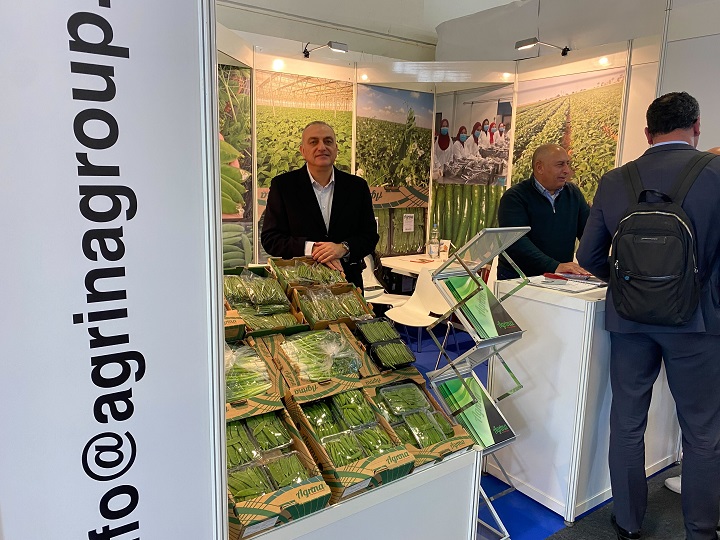 Agrina Import Export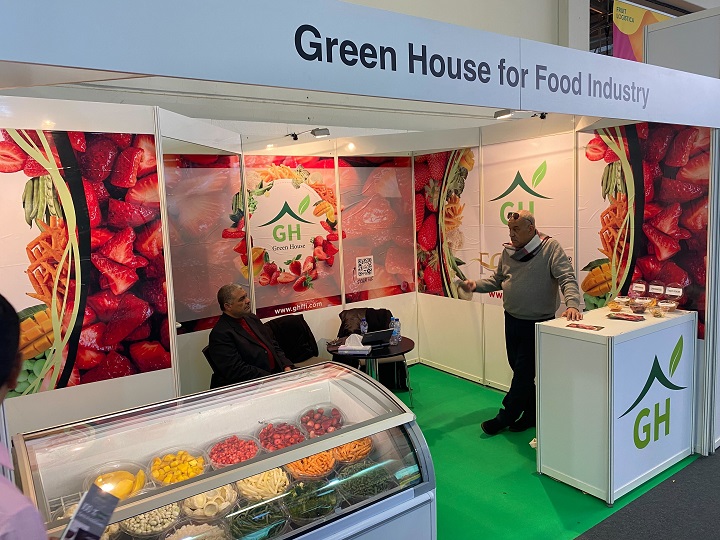 Green House
Haggan Group
Al Hossam Co.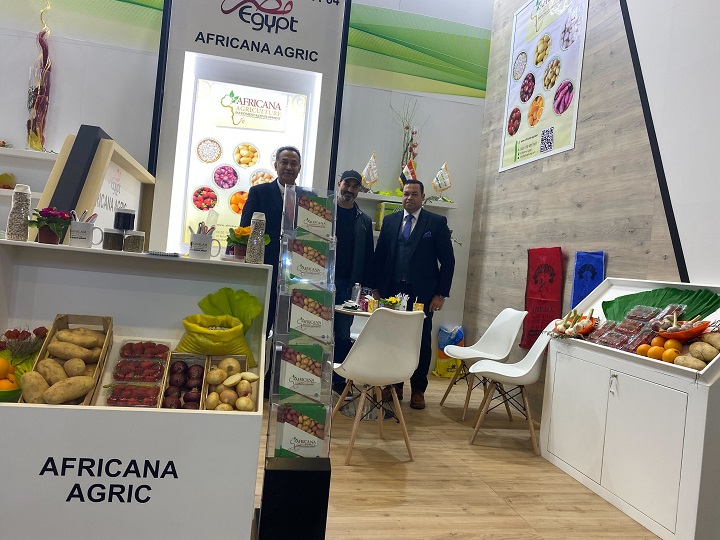 Africana Agriculture Investment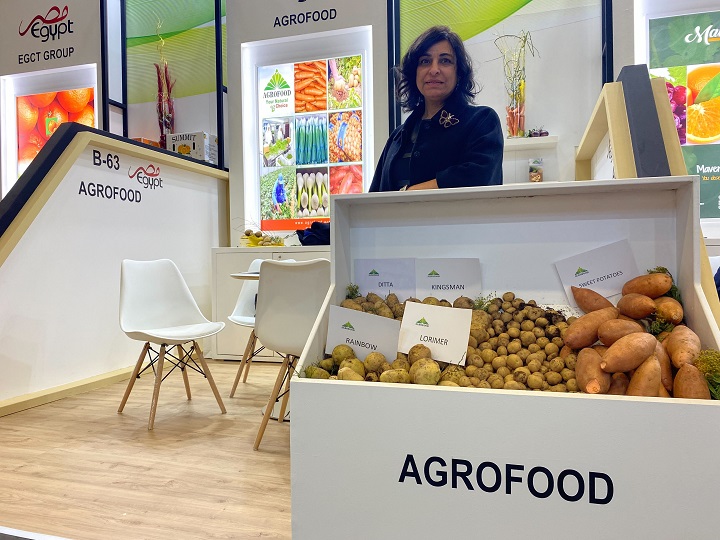 Agrofood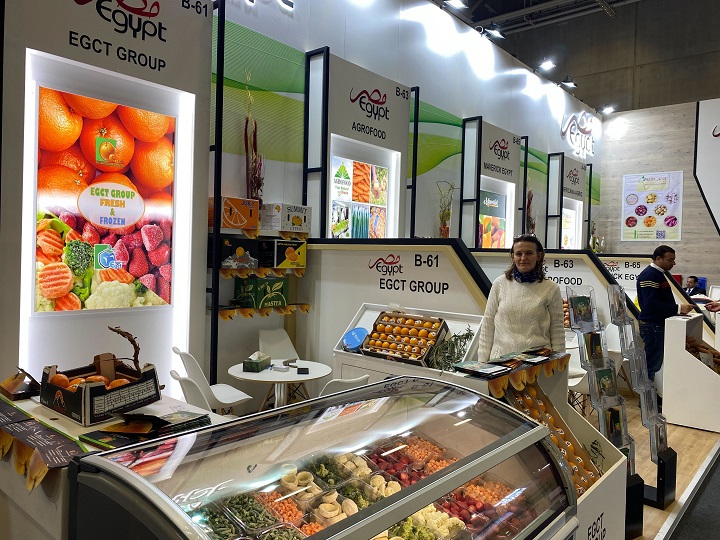 EGCT for Agricultural Products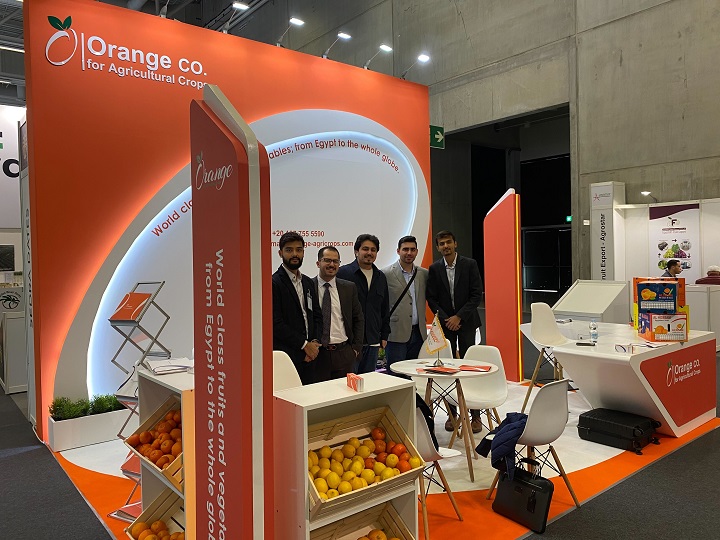 Orange for Agricultural Crops Ziad Ali Salam & Co.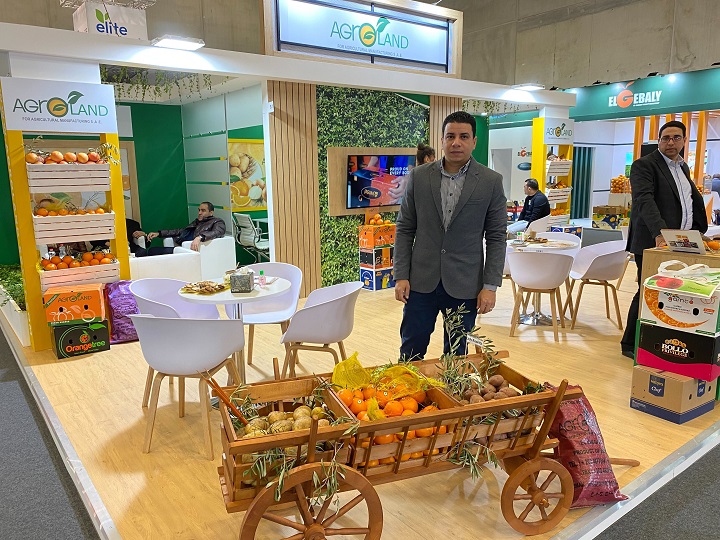 Agroland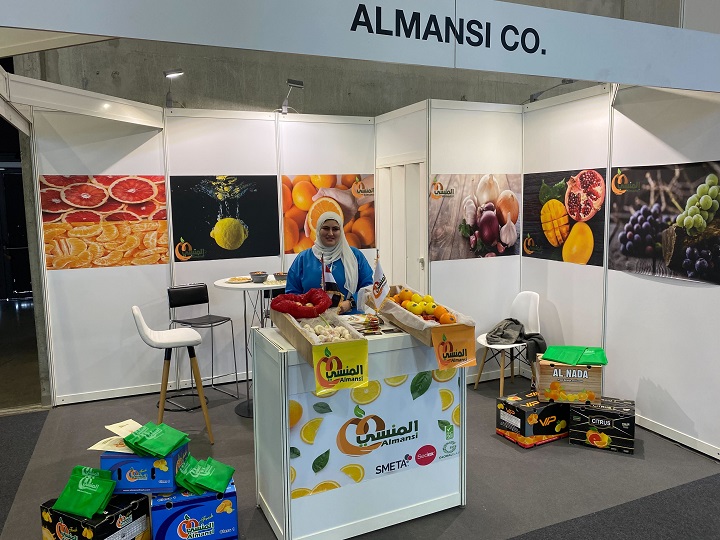 Almansi Investment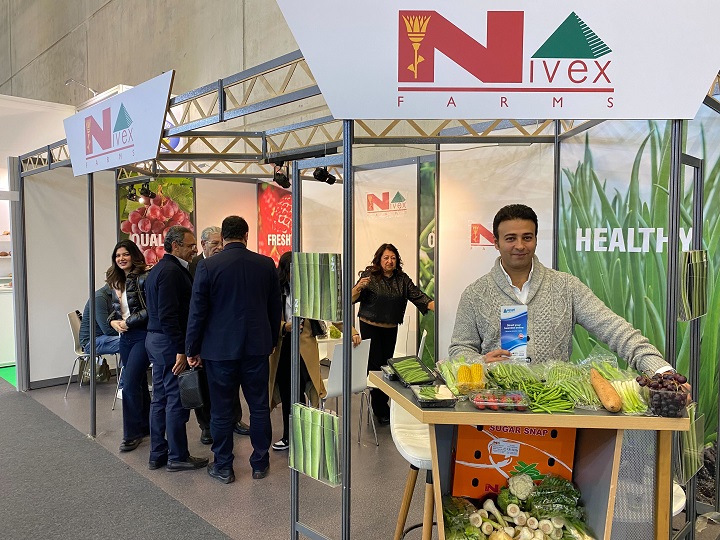 Nivex Farms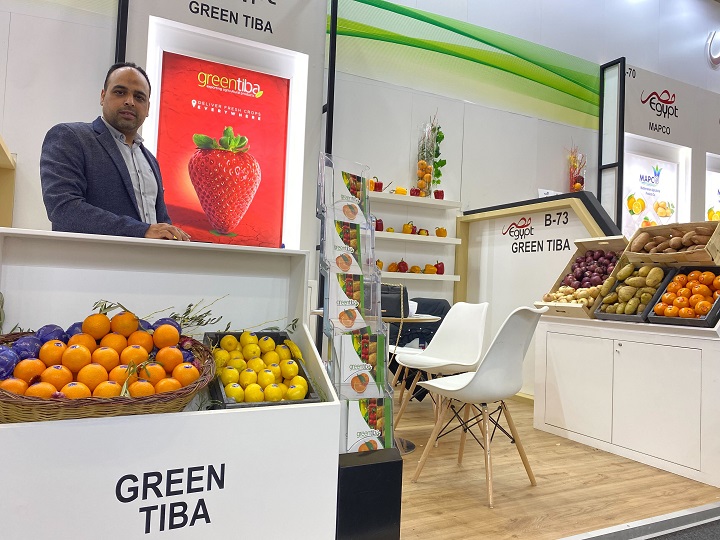 Green Tiba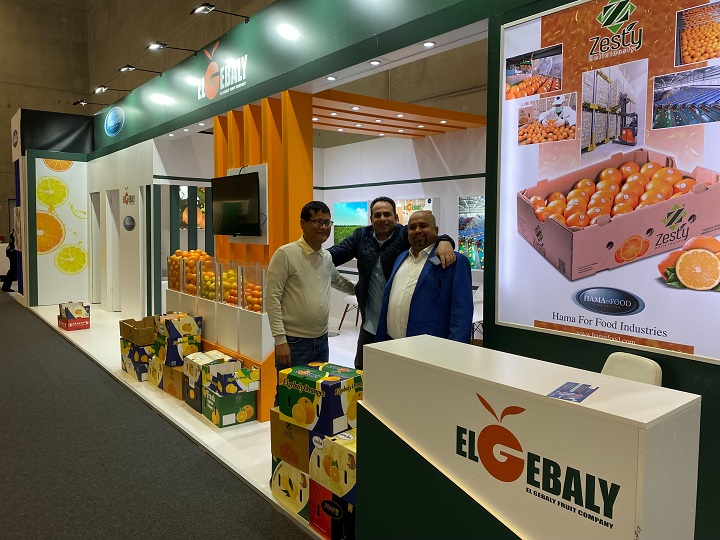 El Gebaly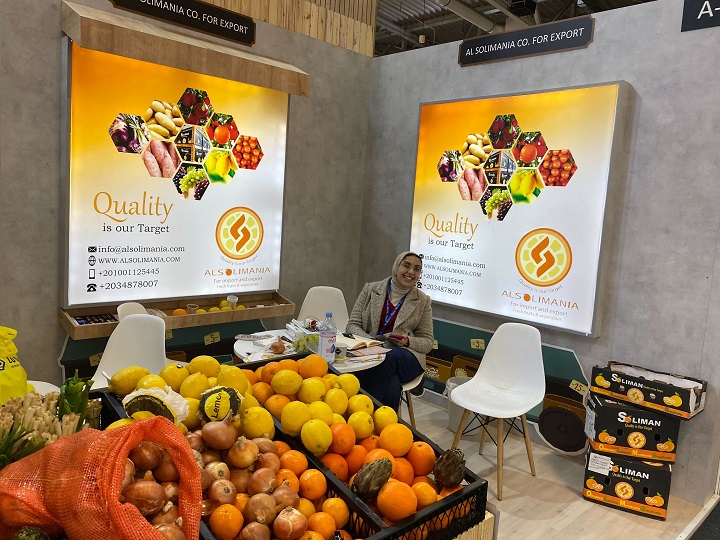 Al Solimania Co. for Export
Green Way
Among trade visitors business activity was high too. Over 80 per cent were able to secure new business leads, while about one in three were already able to conclude business during the fair. All in all, the view among trade visitors was positive. 9 out of 10 respondents said their overall impression was good, would recommend the event to colleagues or business partners and would travel to Berlin again for FRUIT LOGISTICA 2024.
FRUIT LOGISTICA is the ideal platform for the fruit trade to present its innovations. Be it new fruit and vegetable varieties, sustainable packaging, data-driven monitoring of production or pest-resistant crop strains.
In the run-up to the trade show, trade visitors and media representatives can gain an overview of the solutions that exhibitors at FRUIT LOGISTICA have in store to meet the current global challenges such as climate change and resource shortages. In the Spotlights, the leading trade show for the global fresh produce business presents a selection of more than 30 innovations, many of them making their debut on the world stage.
Innovative packaging methods for example are promoting sustainability. Carton Pack has designed a practical bucket made from Social Plastic® rPET, i.e. plastics recovered from ocean waste. This reduces environmental pollution and benefits the livelihoods of those collecting it. The programme behind the effort provides care and education. Inkarta by contrast uses paper for its packaging which is made from renewable raw materials and is fully recyclable.
The new premium white strawberry variety Florida Pearl® is an all-new visual and tasting experience. This fruit with its deliciously exotic tropical flavour and a delicate pineapple aroma has dark red seeds in a white to light pink skin with completely white flesh.
The Dutch company Hotraco with its iHotraco Storage Data solution, for example, is showing how precise data can make production more efficient. This system makes crop storage easier for producers and provides a constant overview of data. Delphy Digital's quality management systems also support crop production, by helping to make greenhouse cultivation more efficient. DeltaTRAK users log data on fresh produce in real time while it is in transit to the customer. With its FlashTrak Cloud Services, DeltaTRAK offers global supply chain actors a turnkey solution with a data-driven decision-making capability. Technical innovations such as these are helping to effectively reduce food waste.