Egypt shows strength at the world's largest boat show
With 31 exhibitors Egypt was one of the strongly represented countries at Boot 2023 in Düsseldorf. Diving in Red Sea and yacht tourism was the focus.
With an annual income of ten billion US dollars, tourism, together with oil and the Suez Canal, is one of Egypt's most important sources of revenue. In the 2009/2010 season, 14 million tourists came to Egypt, and this figure is expected to rise to 30 million annually by 2030.
Fitch forecasts an increase of 17.7% for 2023 and expects annual tourism revenues of 13.6 billion US dollars. In 2026, the rating company expects 14 million tourists.
The global advertising campaigns for Egypt have already won several awards. In January 2023, the new website "Experience Egypt" was inaugurated.
Five segments are specifically focused by the Ministry of Tourism: family tourism, cultural, relaxation, adventure, and entertainment&culture.
The Red Sea is one of the most popular destinations for visitors. Hurghada is the most popular destination in the Middle East after Dubai. This was the result of a study by the tourism portal TripAdvisor.
The marine tourism movement in the cities of the Red Sea governorate is witnessing a state of great activity, especially for long-distance cruises. These cruises sees huge turnout by tourists who like to spend several days on a cruise in the sea, and engage in activities like: diving, snorkeling trips and various marine safari. In 2022 alone, 10 diving centres and 23 yacht safari centres were newly opened in Egypt.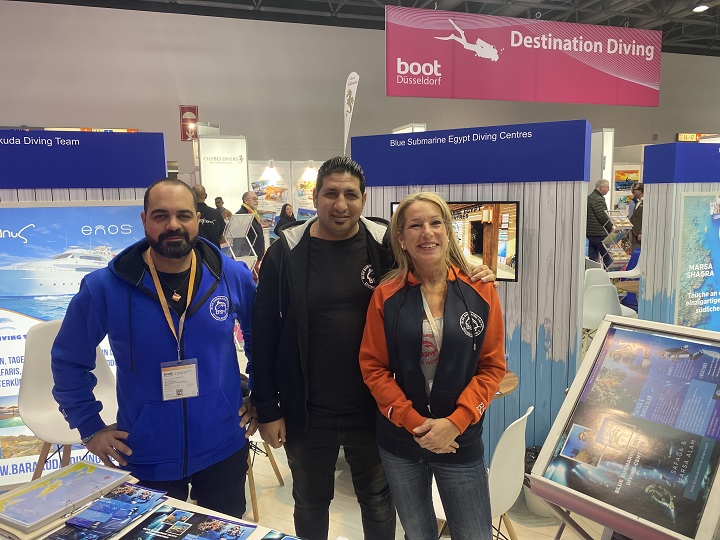 Blue Submarine Egypt Diving Centers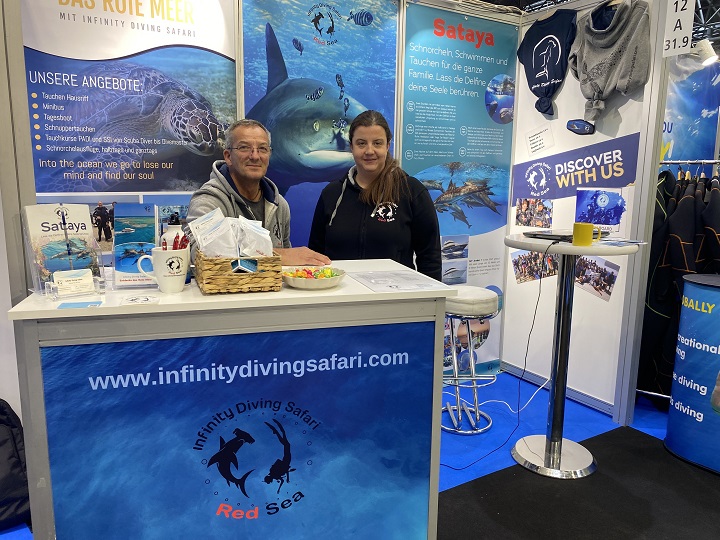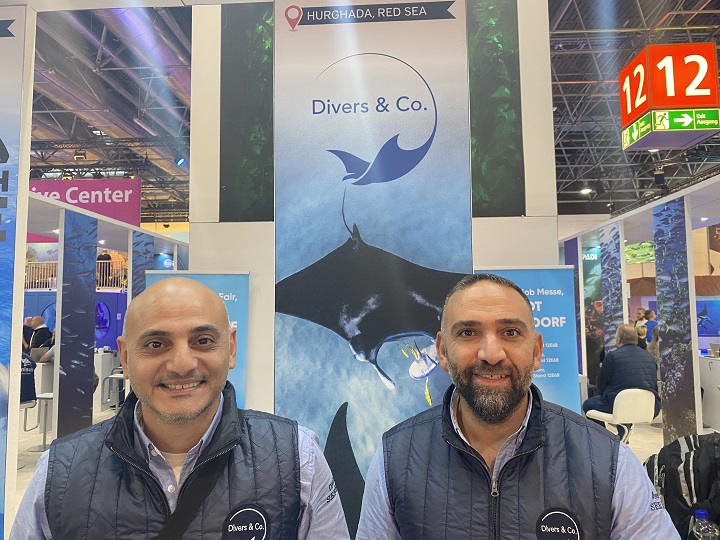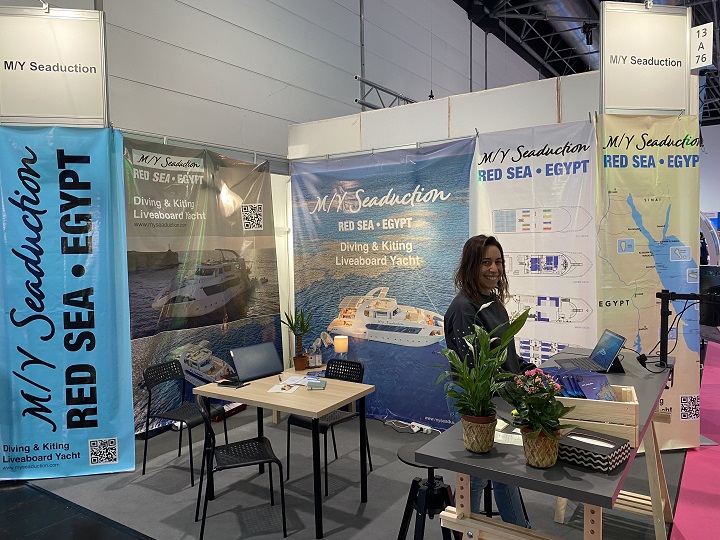 Sea Yacht Company M/Y Seaduction
Shams Diving Centers & Resorts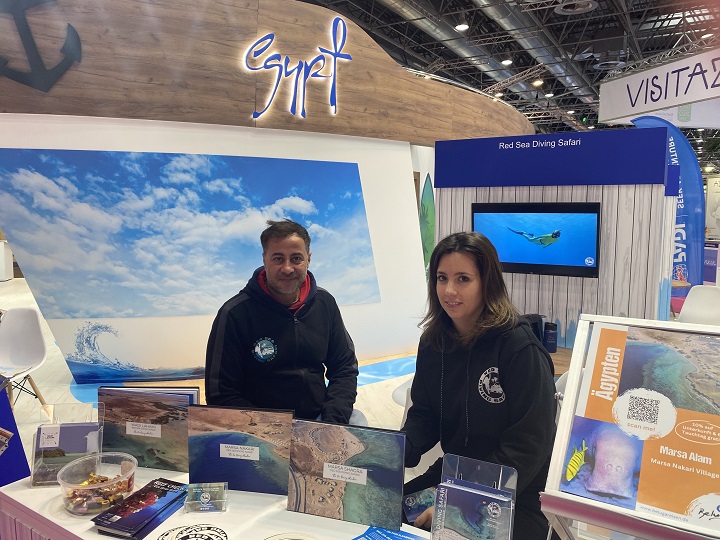 Red Sea Diving Safari
Story Divers
Blue Ocean Dive Centers & Resorts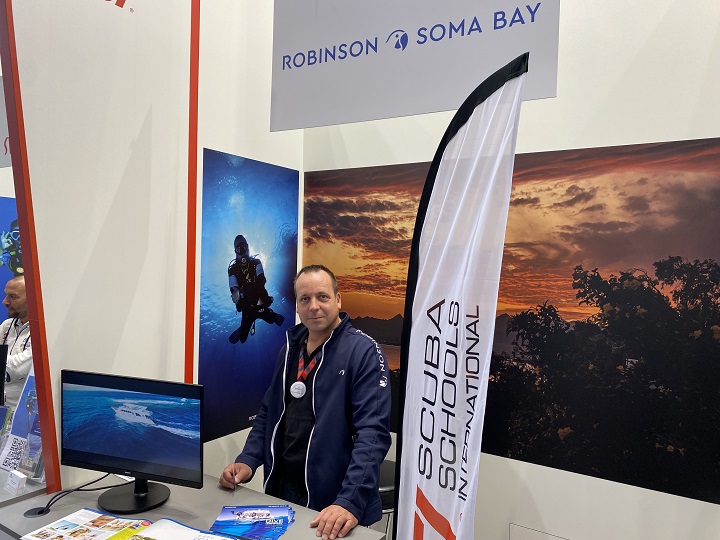 Robinson Soma Bay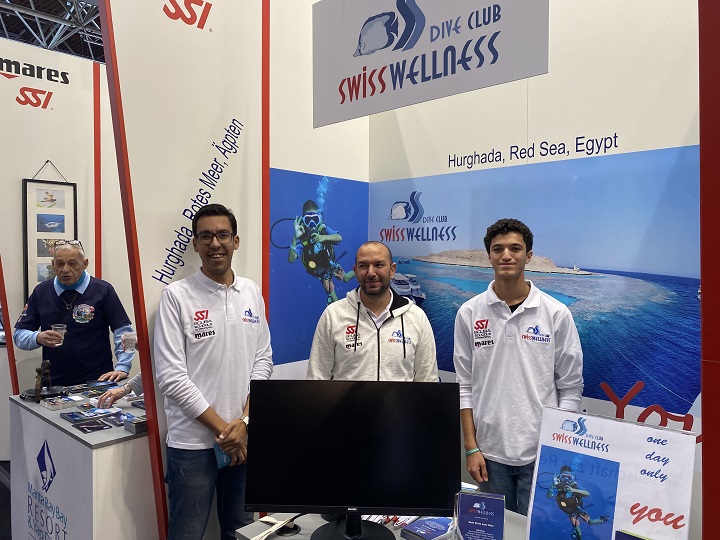 Swiss Wellness Dive Club
SSI Karim
Golden Dolphin Safari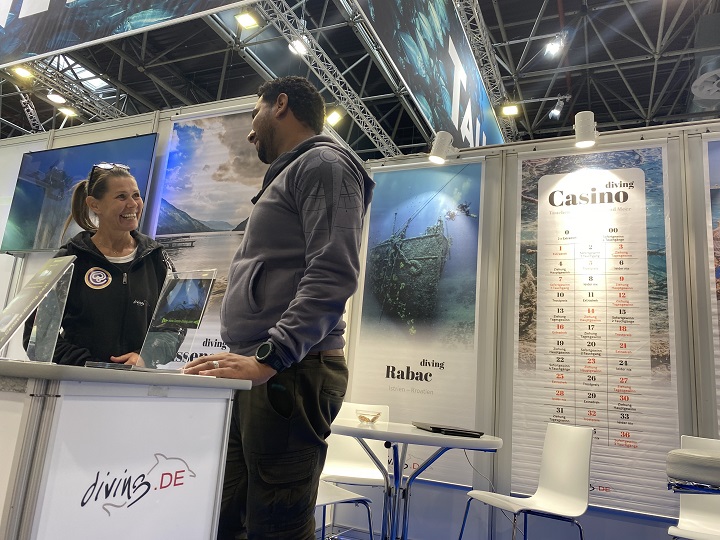 Diving.de
Seerose Dive Resort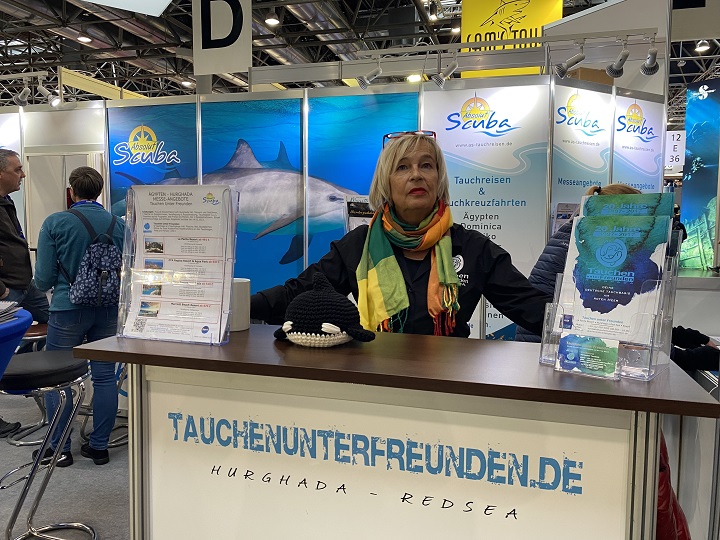 Tauchen unter Freunden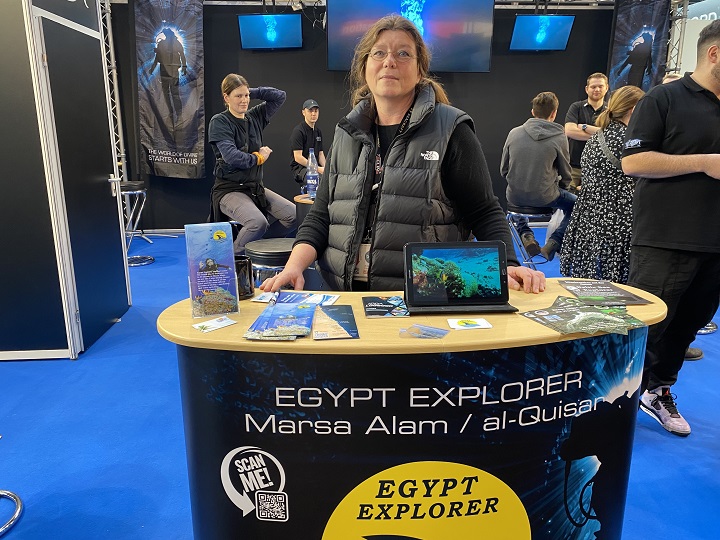 Egypt Explorer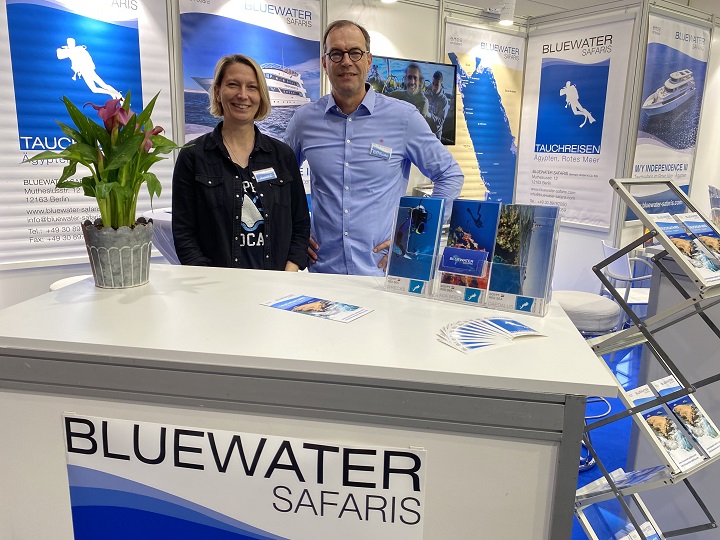 Bluewater Safaris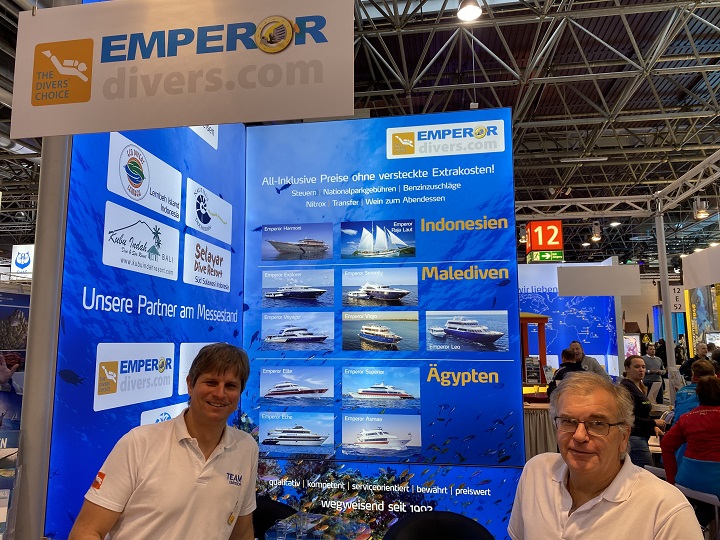 Emperor Divers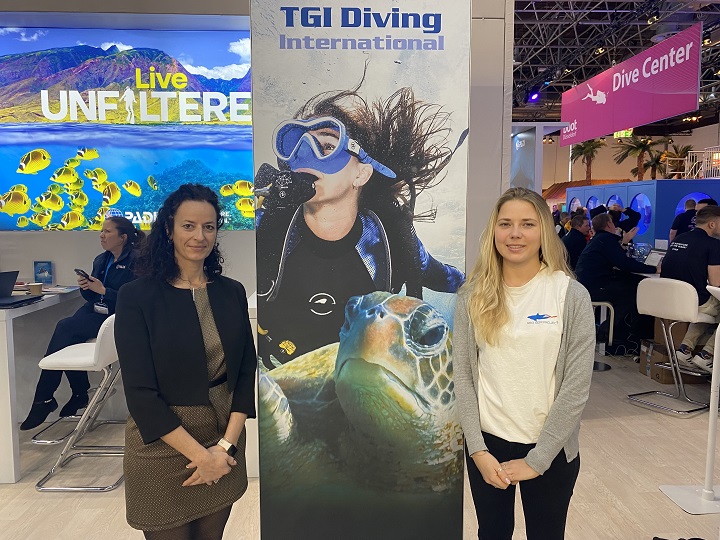 TGI Diving International
Heaven Saphir Liveaboard
At the world's largest trade fair for yachts and boats, 1500 exhibitors from 68 countries presented their innovations in 16 exhibition halls covering an area of 220,000 square metres. Egypt was strongly represented with 31 exhibitors. There were 50 from Turkey, 35 from Greece, 3 from Cyprus and 2 from Dubai. Morocco, Jordan, Tunisia and Saudi Arabia were represented by one exhibitor.
237,000 visitors came to the world's largest water sports fair. The fair was particularly pleased about the high internationality of the guests. Water sports enthusiasts and experts from over 100 countries travelled to Düsseldorf.
However, boot is not only the most important industry get-together of the year, but also unites the entire water sports community. Its supporting programme shines with accompanying events.
There are numerous boat and yacht premieres, a new diving tower, information on holiday regions from all over the world in the "Destination Seaside", tips for beginners and professionals and with wingfoiling and wingsurfing as well as the hottest current water sports trends such as foiling, windsurfing, SUP, kitesurfing, skimboarding and wakeboarding.
boot Düsseldorf has been the home port and motor for international water sports for 54 years. It offers boating in all its facets from 21 to 29 January 2023 and has the top brands on board. Both sailors and motor boaters will find a comprehensive range of boats here, from entry-level boats and dinghies to luxury yachts. Diving, surfing, paddling and fishing are also in the spotlight at boot. With the innovative and technically sophisticated products of the exhibitors, boot is the international innovation platform for its sector and every year in January the starting signal for the new water sports season. The comprehensive tourist offer for holidays and sports on, at and in the water of the "Destination Seaside" attracts all people who want to spend their leisure time by the sea, rivers and lakes.