e-finance provides e-payment services for Cairo Opera House
The purpose is to save time and effort for Opera visitors who will be able to choose the show, the chair and pay online.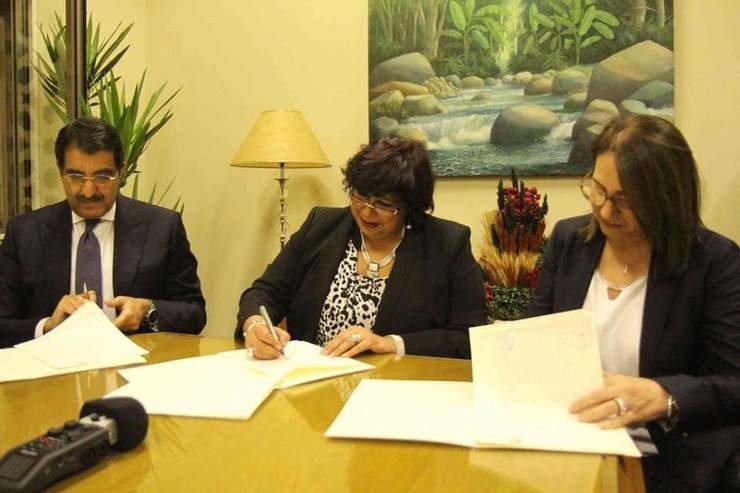 E-finance signed a cooperation protocol with Cairo Opera House to provide easy payment services to audiences. The new service will allow online booking and payment for Opera tickets with Visa or Master cards.

The protocol was signed in the attendance of Cairo Opera House President Inas AbdelDayem, CEO of e-finance Ibrahim Sarhan and representing Ministry of Planning Dalal Hazem.
Sarhan stated that that the main aim of this agreement is to save time and effort for Opera audience.

"They will be able to visit the website of the Opera house, choose the show they want to attend and their chairs and then the payment method whether Visa or Master card. The electronic system of e-finance checks if the card is valid and if there is enough credit on it, then the price of the ticket is deducted from the card balance" Sarhan said.

He added that this step comes after the success that e-finance payment solutions achieved with many institutions. For example e-finance cooperated with universities like the German University in Cairo, Ain Shams University, Fayoum, South Valley, Suez Canal, Mansoura and Beni Suef Universities to provide online payment services to collect university fees.

e-finance also signed MOUs and agreements for future cooperation with other universities including Assiut, Alexandria, Kafr Al-Sheikh, Azhar and the Canadian university.