Top 10 fintechs from Egypt
Egypt has a growing fintech industry that is focused on promoting financial inclusion and making banking services available for all Egyptians.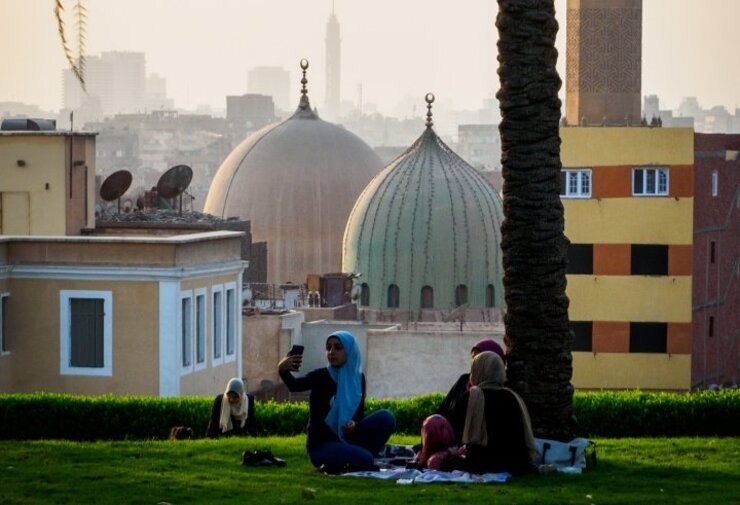 Egypt's fintech industry has experienced significant growth in recent years, driven by systematic regulatory reforms and initiatives aimed at promoting financial inclusion. The industry is focused on providing innovative solutions to make banking services more accessible to all Egyptians. Here are some key points about the fintech industry in Egypt:



Financial Inclusion

One of the significant contributions of fintech in Egypt is its potential to enhance financial inclusion. Fintech firms hold the promise of reducing costs and frictions related to informational asymmetry, increasing efficiency and competition, and broadening access to financial services, especially in low-income countries and for underserved populations.



Industry Growth

Egypt's fintech industry has experienced notable growth in recent years, placing it among the top four countries in Africa with the most dynamic fintech sector. There are currently 174 fintech startups in Egypt. Egypt dominated Forbes Middle East's top 30 fintechs list for 2023 with eight entries. The fintech industry in Egypt is expected to grow in the coming years, with many startups raising funding and becoming unicorns



Top Fintech Companies

The top fintech companies in Egypt include Fawry, MNT-Halan, AMAN Holding, Paymob, valU, MoneyFellows, and more. Some of the services offered by Egyptian fintechs include digital payments, cash flow management, budgeting, projections for small businesses, and systematic savings tools. The industry is focused on bank partnerships, with many startups collaborating with financial institutions to provide innovative solutions.
| Company | Founded | $upText |
| --- | --- | --- |
| | 2015 | Paymob is a payment service provider and payment aggregator that empowers businesses to get paid wherever their customers are. |
| | 2017 | valU is a lifestyle enabling solution which empowers customers' shopping experience while ensuring convenience & ease. |
| | 2017 | Is a non-banking financial service provider that works intimately with clients to provide tailored microfinancing and microinsurance services. |
| | 2018 | AMAN is a young company that aspires to become the leading FINTECH Company in the region, and envisions an ultimate Egyptian cashless society. |
| | 2017 | Empowering the unbanked with a Buy Now Pay Later solution. Supporting small and medium businesses with micro funds. |
| | 2020 | Al-Ahly Capital Microfinance Company is a company specialized in providing financial services. |
| | 2009 | Masary is an Egyptian company established in 2009 with a focus to serve unbanked and under banked consumers through revamping the payments eco-system. |
| | 2009 | Egypt's leading non-bank provider of microfinance solutions and the country's second-largest microlende. |
| | 2019 | Improve the financial well-being of 20M+ underbanked Egyptians who have little access to formal financial services. |
| | 2015 | Moneyfellows is a web and mobile based platform that enables individuals to access interest free credit and better saving achievements |
| | 2008 | Fawry for Banking Technology and Electronic Payments S.A.E. is the leading Egyptian digital transformation & fintech platform. |
Disclaimer

This compilation of the companies has been made to the best of our knowledge and belief. We have made every effort to obtain the information from reliable and up-to-date sources and to reproduce it as accurately as possible. Nevertheless, we cannot guarantee the accuracy and completeness of the information. We are grateful for additions and corrections, which you are welcome to send to sales@egypt-business.com. The selection of companies is based on the number of employees, the revenue, and the number of online visitors.