Latest news of the Egyptian oil industry
Egypt sees major oil sector growth with new discoveries by Cheiron and investments by Shell and Dragon Oil. Exploration deals valued at $319 M signed.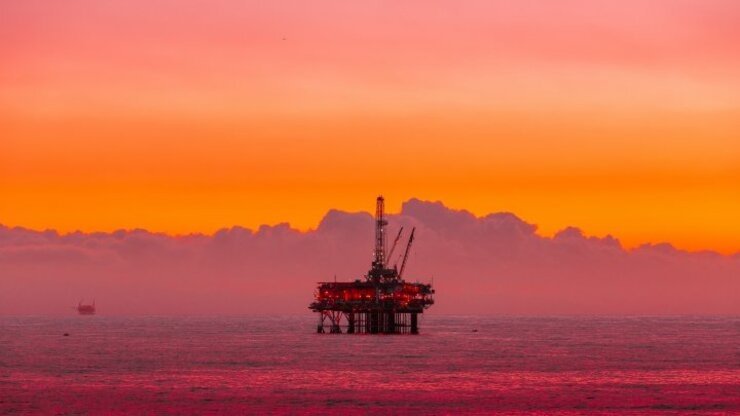 Egypt has been at the epicenter of significant advancements in its oil sector. Key developments include a new oil discovery in the Geisum and Tawila West Concession by Cheiron, producing 2,500 barrels daily with potential for further wells. Notable investments include Shell's $80 million initiative to drill in the Mediterranean and Dragon Oil's plan to increase its Egyptian oil output by 27%. The country has signed exploration agreements valued at $319.5 million, and despite a dip in petroleum exports, Western companies like Chevron are increasing their presence, counterbalancing geopolitical energy challenges. Additionally, Egypt launched its first domestically manufactured oil rig and reported 53 new oil and gas discoveries in 2022, reinforcing its position in the global oil landscape.

New oil discovery in Gulf of Suez
22.08.23: Egypt's petroleum ministry unveiled a new oil discovery in the Geisum and Tawila West Concession, Gulf of Suez. Made by Cheiron at exploration well GNN-11, it yields over 2,500 barrels daily. This is the fourth well, with possibilities of three more. The field's total output in North Geisum is around 23,000 barrels daily.
Shell to begin drilling oil exploration wells
03.08.23: Shell will commence drilling in Egypt's Mediterranean concession areas in September, investing over $80 million in the first well. The areas include Northeast Amriya offshore, North Sidi Gaber, and North Al Fanar Concessions. This initiative is in line with Shell's strategy to become a central energy player in the region, particularly given current gas shortages affecting power stations.
Emirati Dragon Oil to boost oil production in Egypt
01.08.23: Dubai's Dragon Oil, owned by Emirates National Oil Company Group (ENOC), aims to augment its oil production in Egypt by 27%, targeting 70,000 barrels daily by October. The company will initiate production from the North Safa field in the Gulf of Suez, contributing 15,000 barrels daily within the next two months.
Egypt signs 3 oil & gas exploration agreements worth $320 mln
30.07.23: Egypt has signed three oil and gas exploration agreements, valued at $319.5 million, with EGAS, ExxonMobil Egypt, EGPC, PICO Energy Group, and KUFPEC Egypt to drill 13 wells in the Mediterranean and west of the Suez Canal. Meanwhile, the country's petroleum exports have dropped to $11.7 billion.
Why are gas and oil discoveries in Egypt so important for the region?
23.07.23: New oil and gas discoveries in Egypt by Western companies, including Chevron, are crucial as they offset the impact of the Russian-Ukrainian war on energy supplies. These developments also counteract Russia and China's plans to build a unified energy network in the Arab world. Chevron's drilling in the Red Sea, set to begin in H1 2024, has been backed by the US government to support Egypt's role in the evolving global oil system.
Chinese oil company eyes expanding petroleum cooperation with Egypt
16.07.23: China's North Petroleum International Company (NPIC) aims to broaden its operations in Egypt's oil and gas sector. NPIC Chairman Wang Yuetao conveyed plans to enhance investments in Egypt to elevate crude oil output during a meeting with Egypt's Minister of Petroleum, Tarek El-Molla. Operating in Egypt since 2014 through joint venture Petro Amir Petroleum Company, NPIC, a branch of China ZhenHua Oil Co., seeks to strengthen ties with the Egyptian petroleum sector.
First oil rig manufactured in Egypt
13.07.23: Egypt has manufactured its first oil rig, delivered at the Egyptian-Chinese Drilling Company in Ain Sokhna. Minister of Petroleum, Tarek al-Molla, highlighted this local manufacturing as a crucial step, meeting the rising rig demand amidst global oil price increases, and bolstering domestic oil and gas production. This move aims to enhance local manufacturing, decrease imports, save foreign currency, and potentially support exports. The Egypt-made rig, reflecting a $6.5 million Egypt-China collaboration, signifies a shift from importing to transferring manufacturing technology from China to Egypt.
Egypt inaugurates new expansions to North Geisum Oil Field
31.05.23: Egypt's Minister of Petroleum, Tarek El-Molla, inaugurated the North Geisum Oil Field expansion in the Eastern Desert, resulting in production jumping from 4,000 to 19,000 BOPD. Reserves in the field also rose to 203 million barrels during 1H 2023. The field, managed by PetroGulf Misr, lies 70 km north of Hurghada in the Red Sea and is a collaboration between the Egyptian General Petroleum Company, Cheiron, and Kufpec.
TAG Oil achieves first oil production in Egypt's Western Desert
10.05.23: TAG Oil Ltd. successfully re-entered the vertical well BED 1-7 in Egypt's Western Desert, targeting the Abu Roash "F" formation. After significant fracturing and testing, the well naturally unloaded around 40% of the fracture fluid, yielding over 500 bbl of 230 API oil, which was channeled into the BED-1 field's facilities and sales pipeline. The well will soon undergo further modifications for steady production. Enhanced data has guided TAG's design for a new horizontal well with multi-stage fracturing, set to begin drilling next month.
Sinai has huge oil reserves, Petroleum minister announces
20.04.23: Egypt's Minister of Petroleum, Tarek al-Mulla, revealed significant oil reserves in the Sinai Peninsula. At a meeting with representatives of oil companies in Egypt, he emphasized the untapped potential in existing concession areas and the need for enhanced cooperation. The rising global oil prices are encouraging increased exploration and production. After discussions about the oil reserves and challenges in Sinai, Mulla urged swift action to tap into these reserves with dedicated support for companies.
United Oil and Gas announces Egypt operations update
05.04.23: United Oil & Gas, holding a 22% non-operating interest in the Abu Sennan license in Egypt, has begun drilling the ASD-3 development well, targeting the Abu Roash-E and Abu Roash-C reservoirs, with an estimated depth of 3,649 meters and a completion time of around 55 days. The company's Q1 2023 net oil production from Abu Sennan averaged 841 barrels per day (bopd), with the end of the quarter showing 1,275 bopd oil and 170 boepd gas. This includes significant contributions from the ASH-8 well which started production on March 16, 2023.
UOG encounters 22 meters of net oil pay
02.03.23: United Oil & Gas (UOG) encountered 22 meters of net oil pay at the ASH-8 development well in the Abu Sennan license, onshore Egypt, after drilling to a depth of 3,999 meters. The result aligns with pre-drill predictions. UOG plans to test and commence production at ASH-8 using existing facilities before moving the rig to the ASD-3 location for the next well in the 2023 drilling campaign. CEO Brian Larkin expressed satisfaction with ASH-8's outcome and anticipates quick revenue generation from successful wells.
Egypt achieves 53 oil & gas discoveries in 2022
30.12.22: In 2022, Egypt reported 53 new oil and gas discoveries: 42 oil wells and 11 gas wells across the Western Desert, Suez Gulf, Mediterranean Sea, and Nile Delta. The recent Nargis block gas find in December is estimated by Reuters to hold 3.5 trillion cubic feet of reserves. EGAS also opened bids for oil exploration in 12 Mediterranean Sea and Nile Delta blocks.