12.04.2012 - 14.04.2012 | Cairo
Egypt represents the pivotal of the growing steel industries in the Middle East.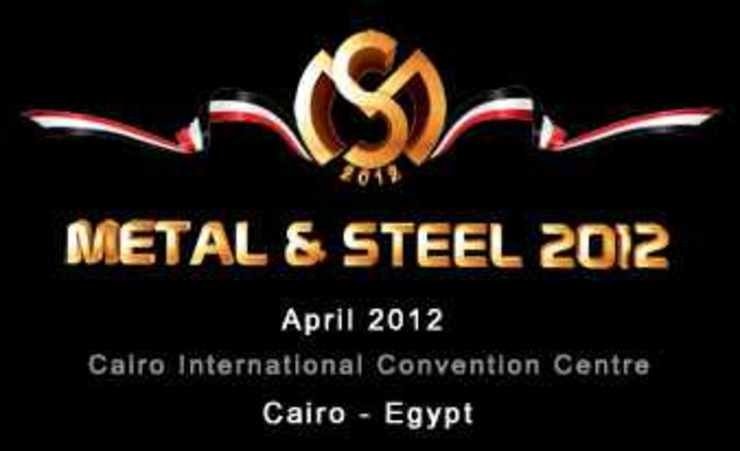 In spite of everything, Metal & Steel Exhibition moves ahead.

Egypt represents the pivotal of the growing steel industries in the Middle East. Over the past few years, the rapid economic development has led to the growth in the construction industry and different industrial sectors, which has boosted steel demand in the country and caught the attention of Arab steel investors.

For more information, please visit www.metalsteeleg.com

Despite the wave of uprisings and revolutionary demonstrations in Egypt and several Arab countries have passed on, Metal & Steel Exhibition is continued the successful results achieved last edition. It posted a significant increase by 21.29 % in size as well as 27% in exhibitor and 38.9 % in visitor numbers compared with the launch show in 2010. Metal & Steel Exhibition is now a trusted brand amongst exhibitors and visitors operating in this industry in all the Middle East and North Africa.

With a 50% increase in machinery display space, double the amount of confirmed exhibitors. The visitors rated the exhibition as highly professional and noted the outstanding quality of the products and services on display. Thanks to the excellent technological display of the products, in terms of both strength and compatibility with the environment, the Steel Alliance network which Metal & Steel Exhibition has succeeded to create it between the Arab industry professionals and international brands, will thus be a key player in the growth of the regional steel & metal industry to come about in the next few years.

In line with our plans to make Metal & Steel Exhibition the premier exhibition for steel fabrication and metal works in the Middle East & Africa, and the exclusive alliance to meet the leading Arab & African players, Metal & Steel 2012 will be the ideal platform for new product launches by both local and international companies seeking maximum impact and exposure, and to meet face to face with key buyers from across the region and overseas. ... Don't miss out on your slice of the action!

Metal & Steel 2012 offers incredible opportunities aimed at addressing the exciting developments within the region as well as it reflects a state of the industry, and evidences the growth of steel demand in different fields. Strap yourself in and embark on Metal & Steel 2012 during April 2012 at CICC – Egypt.
Experts
Comment (for example hall and stand number)
Registration
| | Host | Venue |
| --- | --- | --- |
| Name | AGEX - Arabian German for Exhibitions | CICC - Cairo International Convention Center |
| Address | 14 AlAshraf Shaaban str., Nasr City | Nasr Road |
| City | Cairo | Cairo |
| Telephone | +20 2 24026479 | |
| Fax | +20 2 24026479 | |
| E-Mail | info@ArabianGerman.com | |
| Web | www.arabiangerman.com | |
| Type of event | | |